If you are on this page, chances are you've grown bored of simply driving your hands up and down your dick every time. We don't blame you, doing the same thing every time tends to get boring after a period. Luckily for you, there are loads of male masturbation techniques you can explore.
Most of these techniques require your bare hands but there are various ways to position them for uniqueness. Sometimes, you can get other objects such as pillows, cushions, etc., to aid your self-pleasure sessions. Other times, you may need to turn to sex toys to up the ante.
Whether you are looking to masturbate for the first time or you want more exciting techniques, we've got you. This article will also cover advanced male masturbation techniques for those willing to do some daring stuff. It's time to spice up your self-pleasure sessions!  
How to Improve Self-Pleasing Time
If your self-pleasing time has not been as pleasurable or fun as you would have liked, there's a good chance you are not doing things in the right way. Below, we will discuss the best ways to improve your self-pleasing time and enjoy yourself:
Set the mood
There are sometimes you feel like having a quick wank but when you don't feel that way and you've got time, you should set the mood. To get the best out of your self-pleasing time, do not rush the process. More specifically, set the right atmosphere, so that you get yourself in the right mood for an incredibly sensual action.
Moreover, there are many ways to set the mood before you start masturbating. One is to make the room as cool as possible, to your satisfaction. You should also get the lighting right to be very comfortable. Another way to set the mood is to play your favorite playlist and set it to the right volume. Ultimately, ensure that you get yourself in the right state of mind to enjoy your self-pleasing time.
Prepare toys and lube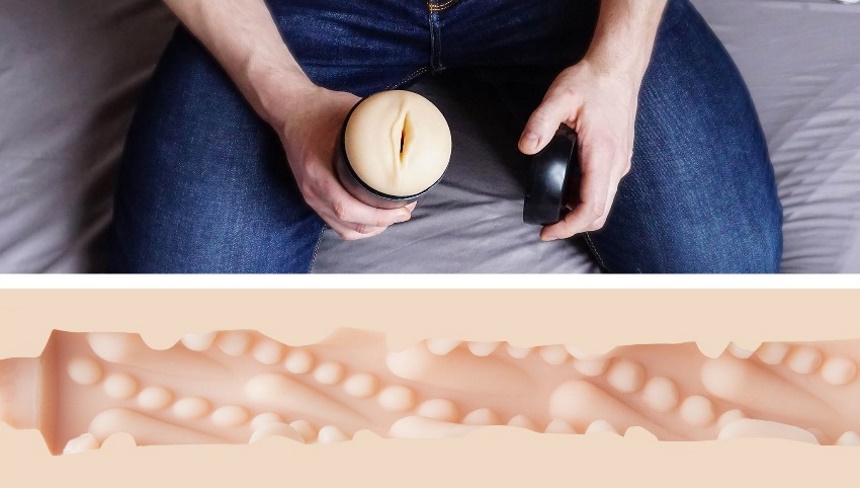 As we hinted before, toys are fun objects to add to your self-pleasure sessions. Not only do they relieve your bare hands from doing all the job but they also add some exciting sensations that you won't get from your hands. Interestingly, there are many sex toys out there that you can add to your pleasure arsenal.
One of these toys is a cock ring. Although it feels a little intimidating, it can give really enjoyable masturbation sessions. The toy, which is typically secured around the dick's base, works by stopping blood from flowing out of the cock.
Another option is a Fleshlight—the sex toy which mimics human flesh and is shaped like a flashlight. The inside of this sex toy includes many textures that replicate the anatomy of the vagina, the butt, or the mouth, depending on your choice. When you drive your penis into a Fleshlight, you experience sensations that are close to being with a human partner. How much fun can a sex toy be, right?
If you want an alternative to the Fleshlight, the male masturbator is your guy. Generally, it boasts multiple vibration settings and patterns that deliver unique sensations. That leaves you to choose your preferred experience for every session. All you need to do is recharge the masturbator and it will be ready to go.
If you are brave or adventurous, you might fancy some anal play while masturbating your dick. A prostate massager is a right fit in this case. This toy is designed to target and stimulate your prostate, also known as the P-spot or male G-spot.
Lastly, you shouldn't use male sex toys without applying plenty of lubricants. Lube ensures that you always enjoy a smooth experience every time you use a toy.
There are various types of lubes but water-based variants are the best options for toys. Plus, they are generally skin-friendly too. If you don't know where to look for the right lube, check our list of the 
best lubes for handjob
.
Explore your body
Frankly, you cannot achieve maximum sexual pleasure unless you know your body as well as you should. Knowing your body well allows you to touch and stimulate the right places for great pleasure. Besides, you can only know your body when you explore it. Devote a considerable time to exploring your body to the fullest. Without question, that adds a whole lot to the excitement.
Research
We know research most likely brought you here. Good for you! Many self-pleasing techniques seem obvious but performing them might feel wrong for various reasons. That's why you need to learn info about your own body and especially about your penis anatomy.
If you are not willing to exert much effort on research, it's fine. Our nearly 40 male masturbation tips with thorough instructions have you covered.
Take your time
When it comes to self-pleasing time, you need to take your time. Rushing things can reduce the fun and even hurt you. We recommend that you always set aside a considerable period for your masturbation session. That gives you ample time to work on your penis without any need to rush.
Stretch a bit
Preparation is key to an enjoyable masturbation session and one of the ways to be prepared is to do enough exercise. This might surprise you but stretching yourself a bit can improve your experience. The good thing is, a little exercise won't hurt you; it will only help you.
Also, stretching yourself in readiness for your self-pleasure session keeps you in the right physical condition to go as long as you desire.
Good porn
If you've ever lost your erection while you're masturbating, bad porn is the likely culprit. That brings us to the fact that there is nothing like good porn when it comes to masturbation. Good porn keeps you going until you shoot out your load. Bad porn, on the other hand, makes you lose interest quickly. Consequently, you have a flaccid dick.
Therefore, you must be careful when choosing your porn. We recommend videos that are in sync with your wildest fantasies. For example, a stepmom fucking her stepson may be what gets you excited. Or it may be a white woman riding a big black dick. Ultimately, ensure that you choose videos that most excite you.
Different Ways to Jerk Off
Since the beginning of this article, we've mentioned—a few times—the fact that there are several ways to jack yourself off. We are going to walk you through those ways below.
OK
This one might sound a bit funny but it's quite effective and exciting. The OK technique got its name from the way your hand needs to be positioned. For this technique, you need to place your index finger and your thumb around the shaft of your dick. Then, form a ring like you are doing the "OK" hand gesture.
Next, gently move the finger and the thumb up and down, so that the skin of your dick's shaft creates friction. Not only does this movement create a unique experience for you, but it also focuses less on the head of your penis. Needless to say, that helps you last longer, especially if you ejaculate early. While lube is not compulsory for this technique, it won't hurt to use it.
Classic
Even when talking about the different ways to masturbate, we cannot leave out the classic way to jerk off. The classic technique has been around for ages and it's no surprise that it's the one most people are familiar with.
If you are a newbie, the classic way is the best place to begin your self-pleasure quest. Simply grip your penis with your fist in such a way that your fingers and thumb meet. Ensure that you do not apply too much pressure on your dick. A moderate grip is enough.
Then, you can move your hand up and down continuously in a slow and steady rhythm. Don't go too fast unless you want to shoot your load in seconds. Remember our advice to take your time. The movement of your hand will produce pleasurable friction on your dickhead, which will ultimately lead to an orgasm. Try to lube your dick and dominant hand to smoothen the movement.
Ball play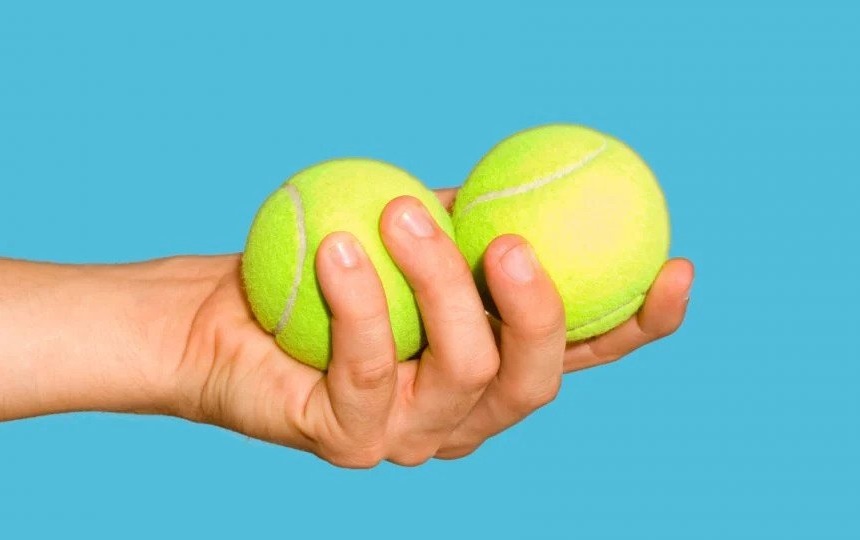 As a  doctor told Health Magazine Trusted Source Weird Facts About Testicles Every Woman Needs to Know Every woman needs to know these weird facts about testicles, including why one hangs lower than the other and the best kind of underwear for sperm count. Find out more here. www.health.com , the scrotal sac, which holds the balls, is an erogenous zone that is almost as sexually sensitive as the vulva. That's an interesting point considering the vulva boasts thousands of nerve endings.
So, it completely makes sense that you pay plenty of attention to your balls when masturbating. While using your preferred one-handed technique, use your free hand to fondle and play with your balls.
Continue to massage the balls to satisfaction while you hold the head of your penis tight. This technique is the perfect option if you want something very sensual and slow.
The Stranger
According to  Scientific American Trusted Source Why are more people right-handed? - Scientific American Scientific American is the essential guide to the most awe-inspiring advances in science and technology, explaining how they change our understanding of the world and shape our lives. www.scientificamerican.com , most humans (70 percent to 95 percent) are right-handed. If you are among the majority who are right-handed, what do you say you jerk off with your left hand next time? Introducing the stranger—left hand—creates an unusual/unique sensation that heightens your pleasure.
However, if you are among the minority (5 percent to 30 percent) who are left-handed, you can use your right hand to jack off to experience the same sensation. Essentially, the stranger masturbation technique is all about enjoying unusual excitement.
Hand switching
The hand switching technique shares a semblance with the stranger method. However, the former requires you to switch between both hands at intervals—not use only one "strange" hand. In the case of the hand switching technique, both your dominant and non-dominant hands are involved in the action.
Depending on your preference, use your right hand to wank your dick for a while and turn to your left hand afterward. Repeat this process until you reach an exciting orgasm.
Care of the base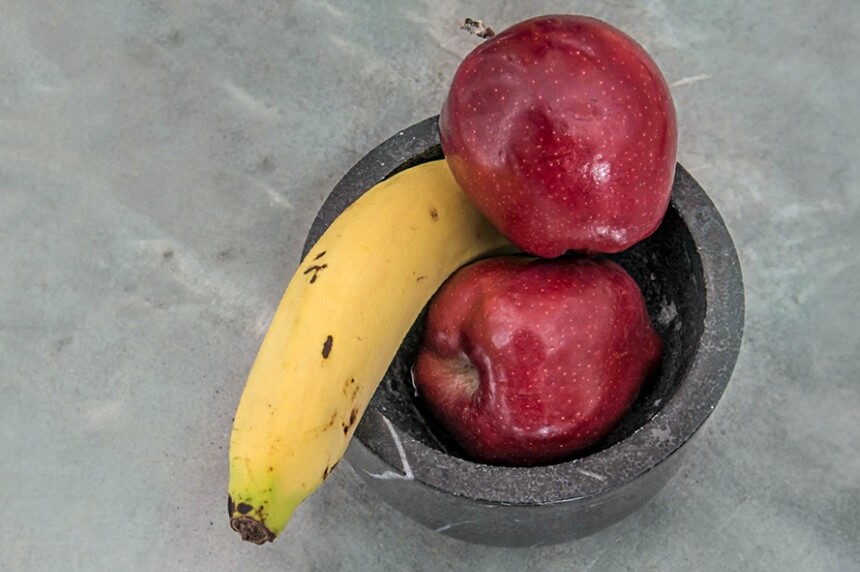 This technique is self-explanatory: you have to take care of the base of your penis. That means you have to use two hands to execute the action. While you stroke your dick with one hand, the other hand will be busy playing with your balls. More specifically, gently pull your balls downward, stimulating the base of your cock sensually.
This technique will not only stimulate the base of your penis but also pull the skin at the top of your dick up and down with each stroke. Essentially, this action grants you full pleasure by not leaving out both the top and bottom parts of your penis.
Arm slide
You are going to need plenty of lube here. The arm slide masturbation technique is not your regular method. Instead of using your palm or fist to stroke your dick as most methods require, the arm slide method is done with the arm. No surprises there, right? The name says it all.
After lubing up your penis and your forearm, slide the latter over the former repeatedly in a gliding motion. With a generous amount of lube, this technique is quite pleasurable, sensual, and relaxing. Plus, it gives you the freedom to experiment with various rhythms and directions. In short, you can decide to slide your arm over the top side of your penis or the underside.
Frankly, the arm slide technique is better suited to those who have smooth arms. But there is nothing plenty of lube cannot take care of even if you're a hairy gentleman.
Head polish
As the name suggests, the head polish masturbation technique is targeted at the head of the penis. To execute this method, you need to focus on stimulating the tip of your dick, leading to a slow, gradual, and sensual ejaculation.
Specifically, grab the middle of your dick with one hand and use the palm of the other hand to rub the top of your dickhead. Rub the tip as if you are polishing your shoe with a brush. Ensure that you use a decent amount of lube to feel maximum pleasure.
Thumb up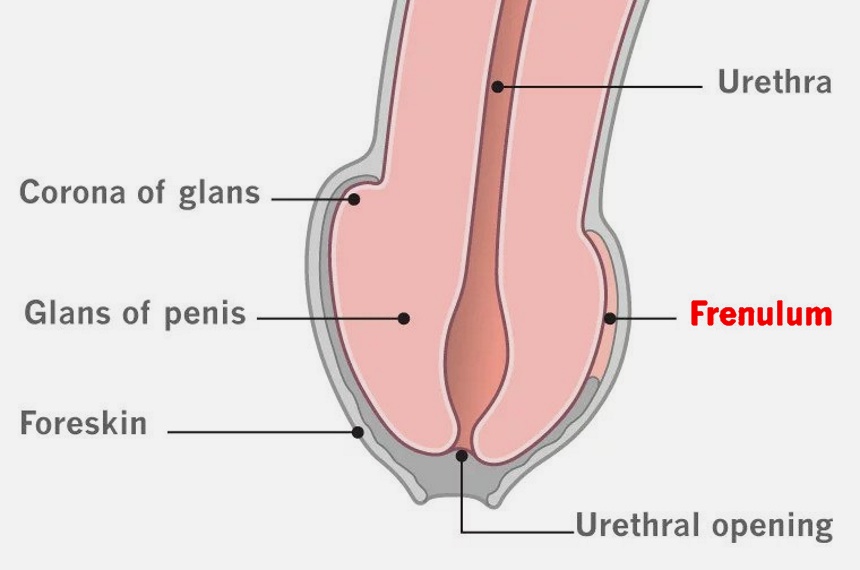 Have you met your frenulum before? Also known as the F-spot, your frenulum is the small V-shaped part where the head (glans) joins the skin on the underside of your dick. This will probably not catch you as a surprise but this section of your penis is an erogenous zone, which means it is quite sensitive.
Essentially, stimulating the frenulum can deliver incredible pleasure. Interestingly, the thumb up masturbation technique is a reliable way to stimulate the F-spot without trying too hard.
Basically, you go with the classic masturbation technique but with a loose fist. Turn your hand in such a way that your thumb is on the underside of your penis and pointing upward. Then, wank your dick normally but stroke the underside using your thumb. Trust us, the orgasm from this technique can feel very feel intense if done correctly.
Kentucky Derby
If you are American, then you're probably familiar with the Kentucky Derby—the horse race event. This race inspires the Kentucky Derby masturbation technique which mimics a jockey bobbing up and down on their horse.
Simply grip your dick with your fist at the base. Then, grasp the other end of your member loosely using your other fist. When you look down, you will see you've formed a "hand tunnel". Now, you can pump in and out of the "hole" using your hips—in the same motion as a jockey on their horse. Needless to say, this masturbation technique simulates the feel of real sex.
When executing the Kentucky Derby technique, make sure to use enough lube and apply the right grip—just enough to move freely with good friction.
Pinch
We know what the pinch masturbation technique sounds like but rest assured, you will not be pinching your dick. Okay, maybe there will be some form of "pinching" but it will be very pleasurable. Considering the head of the penis is  the most sensitive part for most people Trusted Source Male Sexual Anatomy | Penis, Scrotum and Testicles Sexual anatomy that's typically called male includes your penis and scrotum (external male genitalia) and internal reproductive organs like the testicles. www.plannedparenthood.org , it makes plenty of sense to focus on it.
So, for the pinch technique, place your thumb and fingers around the glans of your dick, meeting around the area where the head meets the shaft. Then, massage up and down, so that your fingers and thumb meet when they reach the top. Repeat this process as many times as possible and get ready for an explosive orgasm.
Concealed rub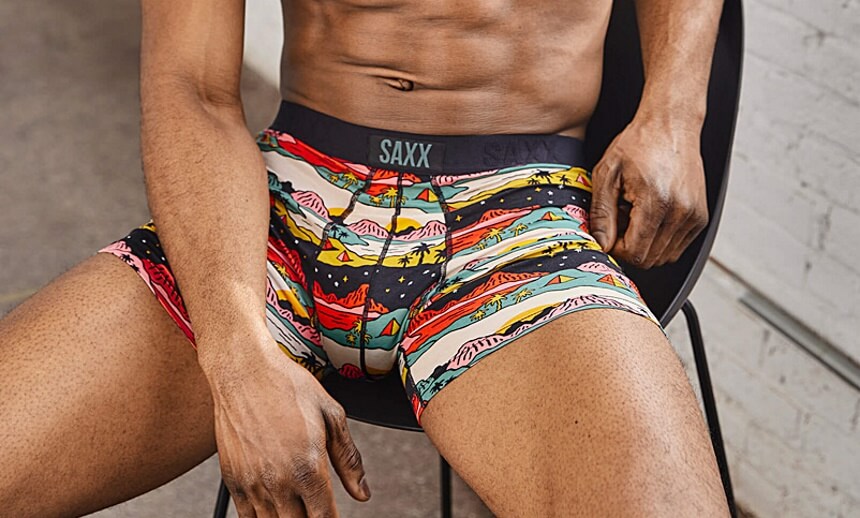 The concealed rub masturbation technique is one of the most creative and exciting options you will come across. As its name suggests, it is quite discreet. If you are careful enough, you can even do it with someone else on the bed with you and they won't have any idea what you are up to.
Simply get yourself a pair of boxers, preferably a soft/silky one. A rough material will most likely bruise the skin of your dick and we don't want that. Also, ensure that the pair of boxers strikes a good balance between tight and loose. Wear the boxers and then lie on your side. Next, rub your dick against the soft fabric in a back-and-forth motion as if you are having actual sex.
Trust us, this technique is so pleasurable and guarantees powerful orgasms. It's so fun that you do not even need the stress of applying lube to have a good time.
Double fist
Instead of switching hands to jerk off, how about you use both hands at the same time? That's what the double fist masturbation technique is all about. It requires you to wank your dick with two hands. If you are circumcised, this technique is very similar to the classic method but you will feel more sensations because two hands will cover every part of your penis.
But if you have a foreskin, you get to stroke both your foreskin and the base of your dick, creating a complete masturbation experience.
F-spot
Like the thumb up masturbation technique, the F-spot method is another one that stimulates the frenulum so well. Lube up your index finger and gently massage your F-spot and the underside of your dick with up and down strokes or circular motions. Make these movements repeatedly and feel your orgasm build up.
Edging
The edging masturbation technique is exactly what it sounds like. This method takes you to the brink of ejaculation but stops short of pushing you over. It allows you to use any technique you prefer. Wank until you feel like you are about to climax. Then, wait for a minute to resume. Repeat the edging thing 3 or 4 times and you can expect a very intense orgasm.
Apart from the pleasure the edging technique gives you, it helps you to build your sexual stamina too. You get better control over when you ejaculate and you consequently last longer.
Drummer
The drummer masturbation technique is similar to the concealed rub but they are a bit different. Instead of rubbing your dick against the fabric of your boxers, you will have to use your hand here. Ensure that your erect penis is facing upwards, so that the underside is pressing against the boxers. Then, tap the underside of your dick repeatedly with your fingers.
The incessant tapping and the boxers' resistance often combine to lead to an orgasm.
Nipple rub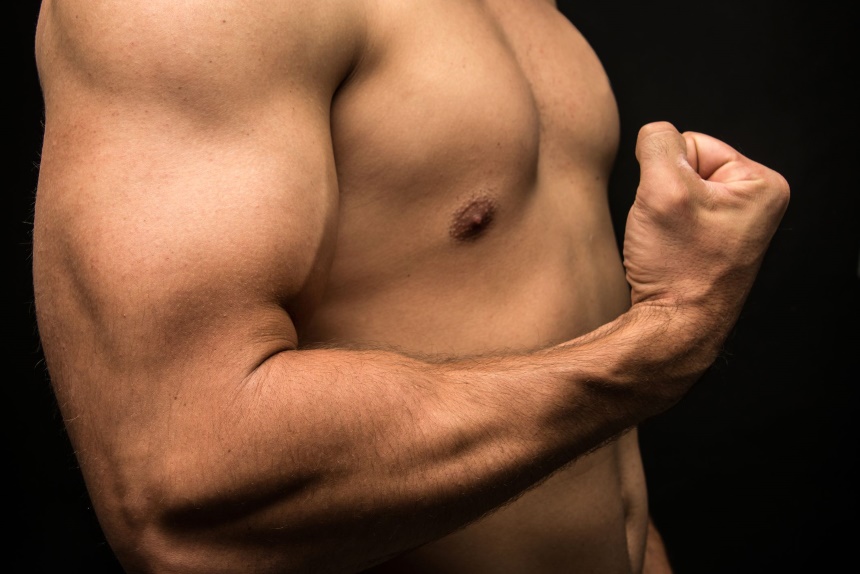 The nipple is a big part of the female arousal process but male nipples are often ignored, which is surprising considering they can also be aroused sexually Trusted Source Nipple/Breast stimulation and sexual arousal in young men and women - PubMed Manipulation of the nipples/breasts causes or enhances sexual arousal in approximately 82% of young women and 52% of young men with only 7-8% reporting that it decreased their arousal. pubmed.ncbi.nlm.nih.gov . Next time you masturbate, use your favorite one-handed technique and use your free hand to play with your nipples. Rub them, flick them, tickle them, or twist them to your satisfaction. Just do any of them you find most pleasurable.
Advanced Male Masturbation Techniques
We've discussed the different ways to jerk off. Now is the time to talk about the many advanced male masturbation techniques for more adventurous men.
Couch-friendly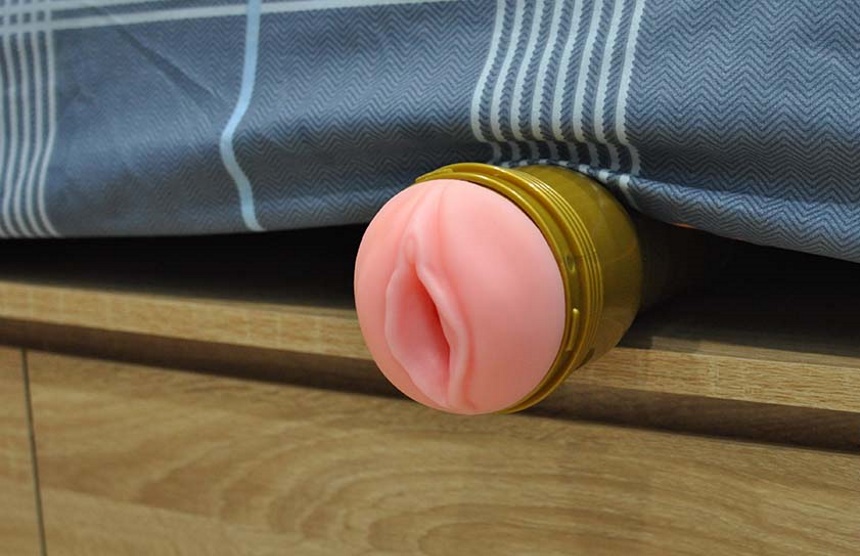 Remember when we asked you to add a Fleshlight to your sex toy arsenal? Well, you can put the toy to good use with your couch. All you need to know is to stick the Fleshlight securely between the cushions. Then, you can start pumping your dick in and out of the sex toy until you ejaculate. That feels like actual sex because you do not need to get your hands involved.
Of course, the couch-friendly masturbation technique is only useful if your couch has large cushions with gaps in between them.
Underdog
The underdog masturbation technique is another method that makes you feel like you are with a partner. Simply sit on the edge of a bed or chair and use your dominant hand to grab your dick from under your legs. Even though this position limits your mobility a bit, you can still use your favorite masturbation technique to stimulate your dick.
With your hand not passing in front of you, you get the feeling that someone else's hand is responsible for stroking your dick. Make sure to think about someone you want to screw to make it more realistic.
Shower run
Here is one for the shower. Let the water trickle down your face to your erect penis. Then, wank or stroke your dick gently and continuously till you achieve orgasm. With the shower run technique, you don't have to worry about messing up your bed or clothes with cum. Here, you can simply clean up your cum with water.
If you want to use lube, which is optional for this technique, opt for an oil-based variant because it will not wash off too easily like a water-based type.
Milker
The milker masturbation technique is what it sounds like: you milk your dick with your hands. Simply interlock your fingers, so that the bottom of your palms meet themselves with your thumbs facing up. These moves will leave a hole that you can use to milk your dick till you get the last drop of cum out of it.
Ensure that you keep the right pressure throughout the action and use plenty of lube.
Foreskin routine
The foreskin technique is for those who have a foreskin. It works like pulling out a wine bottle's cork with a corkscrew—a twisting and pulling motion. Put your palm over your dick's tip and grip the shaft with your fingers. Then, move the fingers up and away from your penis while twisting them. Repeat this move until you achieve an orgasm.
Pillow hump
The pillow hump masturbation technique requires you to hump your pillow. Here, your dick should be the same height as your bed when you are in a kneeling position. Once you are sure about that, kneel next to your bed and place your boner on top of the mattress. Then, place a soft/silky pillow on top of your penis, holding it down on both sides.
Next, gently pump in and out of the fabric and enjoy this creative, hands-free masturbation technique till you shoot out your load.
Overhand
The overhand masturbation technique is an unusual method. It distributes pressure across your dick differently than you are used to. Simply hold your dick "overhand" with your hand/wrist bent down to grasp your member from above instead of below. Now, stroke your dick up and down, using plenty of lube.
Brain twist
The brain twist masturbation technique didn't get its name by mistake. Indeed, it is a brain twister, meaning it's somewhat complicated but it's nothing you can't handle if you want to. Jack off your dick with your dominant hand and use your free hand to massage the tip simultaneously.
Sounds simple, right? The practice is not as simple because you have to do two different things at the same time.
Ice king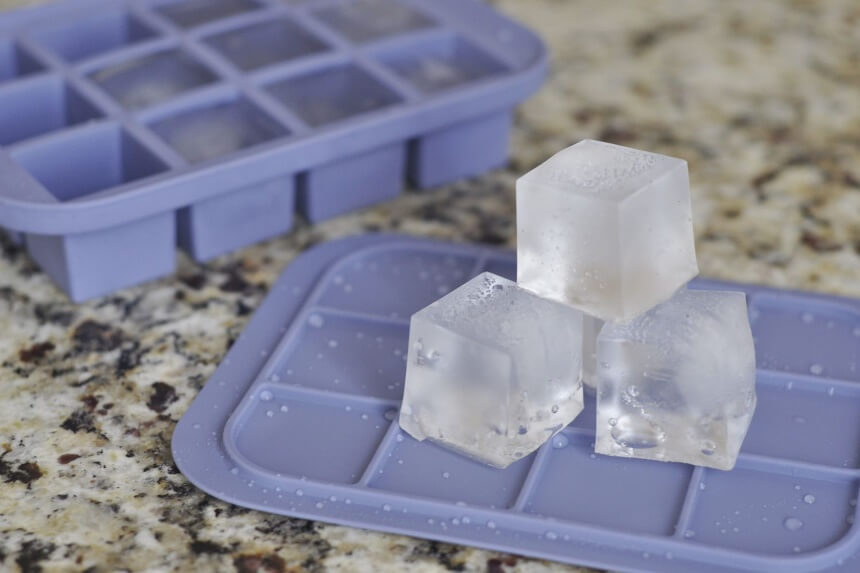 Ice cubes are no stranger to sensory play in sex but men can also use them to jerk off. The cold temperature makes the ice king masturbation technique pretty intense. This technique requires you to jerk off normally but when you're about to shoot your load, you will need to place an ice cube(s) on your balls for a second before removing it.
The fun is in the sudden temperature change, which will pass a jolt of shock through your body. If you time this technique right, you can enjoy a tantalizing orgasm as you've never felt before.
Potato masher
If you ejaculate too quickly, you might want to try the potato masher masturbation technique. Grab your dick normally but ensure that you hold it by the base. Then, stroke it up and down in small strokes. These motions minimize glans stimulation, thus making it easier for you to last longer.
Belly rub
The belly rub technique is another of the many hands-free masturbating ideas. Thankfully, it's as simple as it sounds. Simply lay on your back, lube up the glans of your dick and the area of your stomach where your member rests. Then, rub your dickhead from side to side on your lubricated belly. This action stimulates the nearside of your helmet.
As you might have probably guessed, the belly rub technique is not for people with protruded stomachs. It is best suited to flat stomachs.
Slow driver
The slow driver masturbation technique already explains itself. It requires choosing your favorite technique and executing it slowly. Instead of stroking your dick in quick motions, this technique makes you slow down your strokes. Apart from making you last longer, this masturbation method also intensifies your ejaculation and heightens your pleasure.
P-spot take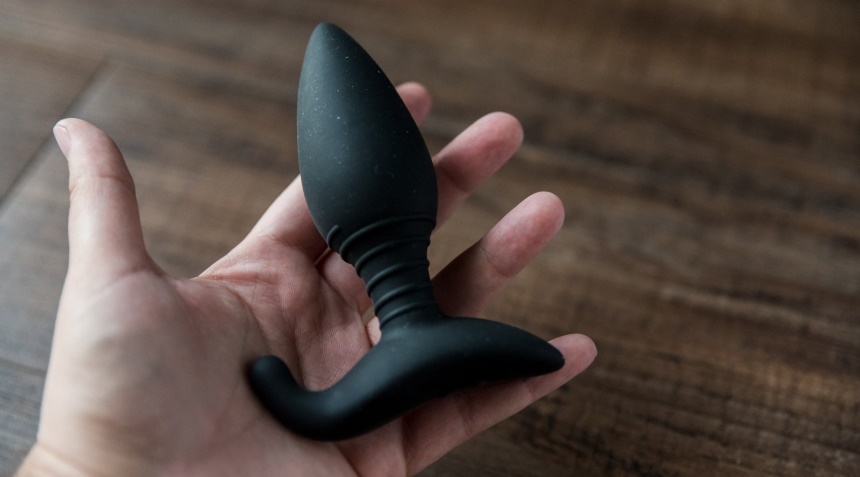 Now is the time to get your prostate massager to work. As we explained before, this massager is designed to stimulate your prostate tantalizingly. The result is often powerful prostate orgasms. You can try to experience such orgasms with one of the best prostate massagers on the market.
If you are not comfortable with the idea of sticking a toy up your anus, there is an alternative. You can also massage your prostate by rubbing the perineum—that small area between your anus and your penis. When you rub that area continuously, you will eventually find a spot that feels very sensitive. That's your prostate. Focus on it.
Combine the P-spot take with your favorite one-handed technique and expect an explosive climax.
Play-Doh
Children do a lot of fun stuff. Rolling Play-Doh/plasticine into sausage shapes between their hands is one of them. If you did that as a kid, this masturbation technique will be familiar to you. If you are not familiar with it, it's all good because it's easy to learn. Ensure that your hands and erect dick are lubed up.
Then, roll your penis between your hands like you're rolling/forming a sausage out of Play-Doh. Now, stroke your dick up and down, continuously, with this "sausage" until you are over the edge.
Numb caress
We bet you are familiar with that numb feeling that comes from inadvertently sitting on your hand for a while. You can make that numbness a pleasurable thing. This time, you will need to lean on your arm for a while, intentionally, until it becomes numb. Then, use the numb hand to stroke your dick.
You'll be surprised but not feeling your hand as you stroke your dick can create a very pleasurable experience.
Toy fun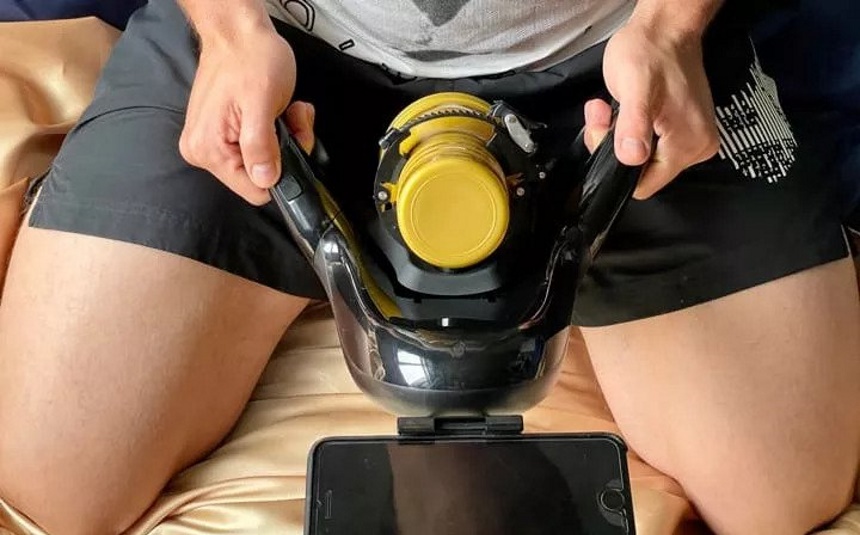 As we mentioned before, there are many toys you can add to your masturbation routine. They include cock rings, Fleshlights, vibrators, strokers, male masturbators, prostate massagers, etc.
Apart from delivering exciting sensations from their movements, sex toys often add realism to your experience. Automatic Fleshlights are good examples of toys that bring realism into the mix. They stroke your dick automatically with different sensations. Sounds fun, right? Luckily for you, we've reviewed the best automatic Fleshlights to help you make the right choice without hassle.
Additionally, vibrating male strokers deliver unique sensations. One of the best options on the market is the Fun Factory Manta stroker, thanks to its sleek, body-safe design, vibration function, and waterproof construction. Not only does this toy offers 6 vibration patterns and speeds but it works up to 120 minutes on a full charge.
Ultimately, use as many toys as you like to spice up your masturbation sessions.
Intense Male Masturbation Techniques
After walking you through the many unique male masturbation techniques, including the advanced methods, it's time to discuss the intense male masturbation techniques.
Banana peel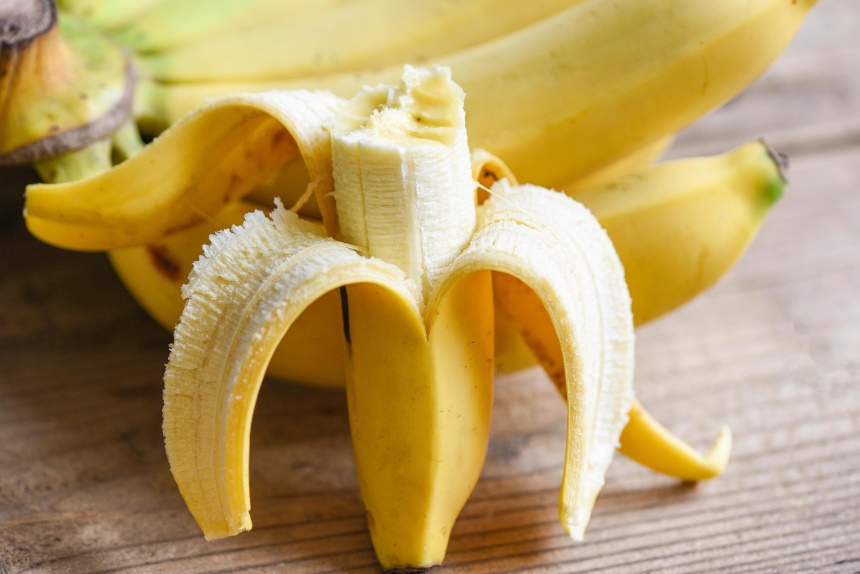 The idea of turning a ripe banana into a homemade sex toy might sound crazy but it's fun. Take a banana that has the same size as your erect dick. Then, chop off the ends with a knife. Next, create a long slit down the entire length of the banana using the knife. Now, open up the slit carefully and get rid of the fruit inside.
You now have a banana peel/skin that is as good as a homemade Fleshlight. Put the banana peel around your dick and stroke it with the fruit's skin. Even though the banana juices can act as natural lube, you can add extra lube of your own.
Kneeling
This masturbation technique requires you to kneel on the floor and spread your butt cheeks apart, in such a way that it is exposed to the world. Wank your dick using your favorite technique in this position. This kneeling position ends up stimulating your perineum and giving you great pleasure. Make sure not to stay too long in this position so that you don't hurt your knees.
Cock ringer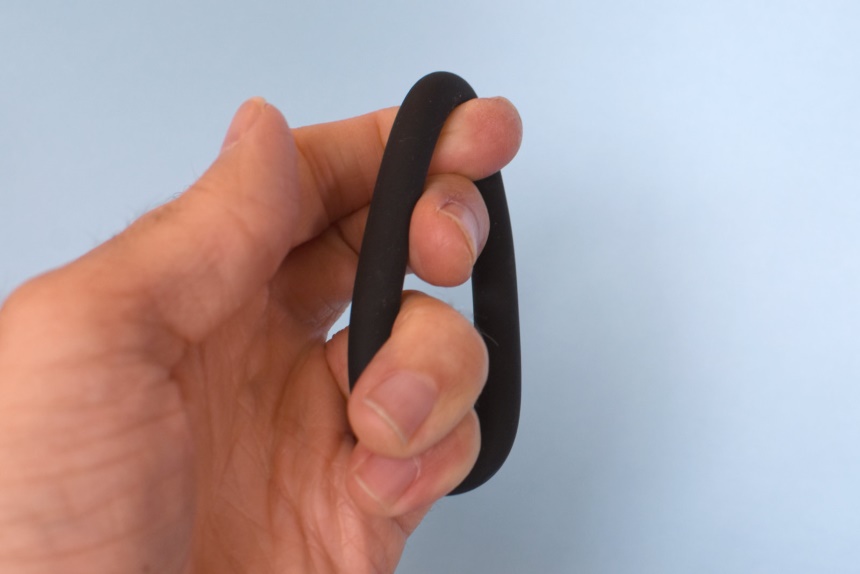 We hinted earlier that you can masturbate with a cock ring but we did not explain how. Slip your preferred cock ring on your erect penis. The ring will restrict blood flow to and from your penis. That keeps your erection intact throughout your masturbation exercise.
Even though the cock ring will lengthen your wanking session, you shouldn't wear it for more than 20 minutes to avoid getting yourself in trouble. By the time you climax, you can trust the orgasm to be a powerful one.
While a cock ring's primary job is to prolong your masturbation session, it can also stimulate your cock if it vibrates. According to most reviews, the Lovehoney Rabbit Rocker vibrating cock ring is the perfect toy to get started. It boasts vibrating rabbit ears that give you great pleasure. And it uses a wireless remote to give you hands-free control.
Frog imitation
The frog imitation is another intense masturbation technique that has all to do with body positioning. You need to squat in a frog-like posture with your knees far apart. This position is difficult to assume freestanding, so you should lean your back against your bedframe or a wall. Then, masturbate with your favorite technique in that position until you achieve an intense orgasm.
We advise that you don't stay in that position for an extended period, so long that you start to feel pain.
Aneros use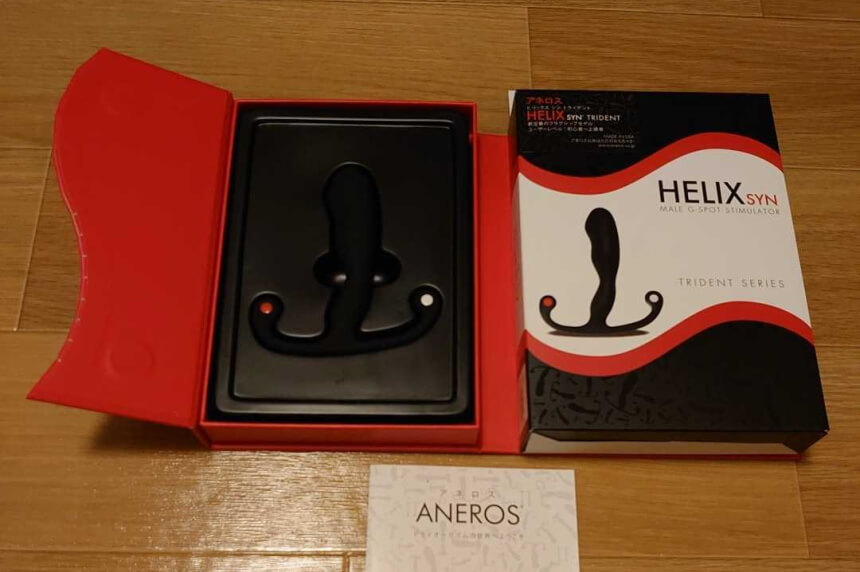 If you want something more intense for your prostate stimulation, get yourself an Aneros toy. Aneros toys typically feature powerful motors that create various vibration patterns and speeds to stimulate your prostate.
To use one of them, apply plenty of lube to the shaft and your anus, and kneel. Then, position the curled arm backward between your butt while the upturned arm is pointed forward toward your dick. Your rectal muscles will naturally contract and consequently move the toy inside of you. So, lay back and savor the sensations as the toy drives you to a powerful orgasm.
Moreover, you don't need to look too hard to find the best Aneros prostate massagers on the market.
Corkscrew
Last but not least, the corkscrew masturbation technique is another intense method. Simply grasp your dick in an "overhand" posture with your wrist facing down and your fingers spiraling all the way down to your shaft. Move your hand up and down in a stroking motion while twisting it like you would do to a corkscrew on a wine bottle.
Then, fondle your balls with your free hand simultaneously. Frankly, this combination is powerful and it delivers exceptional pleasure once you master it.
Final Thoughts
Masturbation is generally known for the fun it delivers which is both exciting and pleasurable. But it doesn't only deliver fun but it also offers various health benefits. For example, it helps you get rid of erectile dysfunction (ED) by working solo on your stamina. Back to the fun part, there are various techniques you can use to get the best out of your masturbation experience.
Luckily for you, we've discussed in great detail several fun male masturbation techniques you can practice. While some are ideal for beginners, some are advanced, and others are quite intense. It's up to you to choose what works for you. But make sure to use only male masturbation techniques that you consider safe. Don't end up in the emergency room (ER) just because you're hustling for an orgasm.