Who thought that abstinence could be so erotic? Can you imagine? Seeing all the possible ways that you could orgasm, but being denied?! We're going to cover a wide variety of ideas for your femdom kink play.
You might also be interested in our team's review of the best chastity cages before checking out some of these captions. Enjoy!
Here are 10 categories of chastity captions with over 50 example phrases for those exploring this particular kink:
1. Captions for your Husband
Captions for your husband can be playful, intimate, and sometimes cheeky ways to convey feelings, desires, and sentiments that might be hard to communicate directly. Whether it's to tease, to reaffirm love, or simply to share an inside joke, the right caption can add a dash of romance or humor, making ordinary moments feel special and deepening the bond between partners.
"Your keyholder decides when you get to play."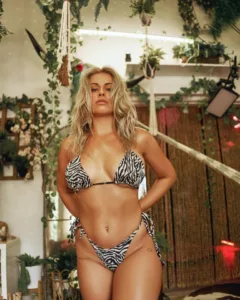 "You're locked up tight for my pleasure, not yours."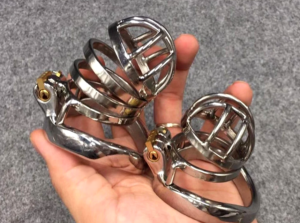 "I have you exactly where I want you. Your cock is mine!"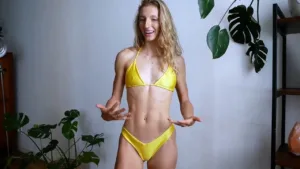 2. Orgasm Denial Captions
Denial captions tap into the provocative and playful dynamics often found within certain intimate relationships. By utilizing teasing language and evocative imagery, they can heighten anticipation and excitement, enhancing the bond between partners. They also offer a unique means of communication, allowing you to explore deeper layers of trust and intimacy in your relationship.
"Keep begging for it. You don't get to cum until I let you."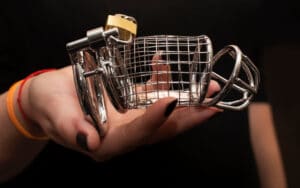 "It's so cute that you've gone 10 days without cumming. Do you want to cum now?"