Have you recently found your sex life boring? That might be because you've been doing the same thing repeatedly. It's time for you to consider doing something kinky like BDSM. People see BDSM as kinky, but it doesn't get exciting without roleplay.
Apart from creating excitement, BDSM roleplay drives intimacy by helping you and your partner to learn more about yourselves. It's a good thing that there are several roles you can play with your partner. And you have the freedom to introduce your preferred level of pleasure or pain.
While at it, you'll need to take specific safety measures that ensure your well-being during and after the bondage sessions. Whether you're curious or want to learn more bondage roles, there's no shortage of BDSM roleplay ideas in this article.
BDSM Vocabulary and Rules
Before we get to the fun bondage ideas, there are some BDSM topics you should know. Familiarize yourself with the vocabulary and rules below.
Dominant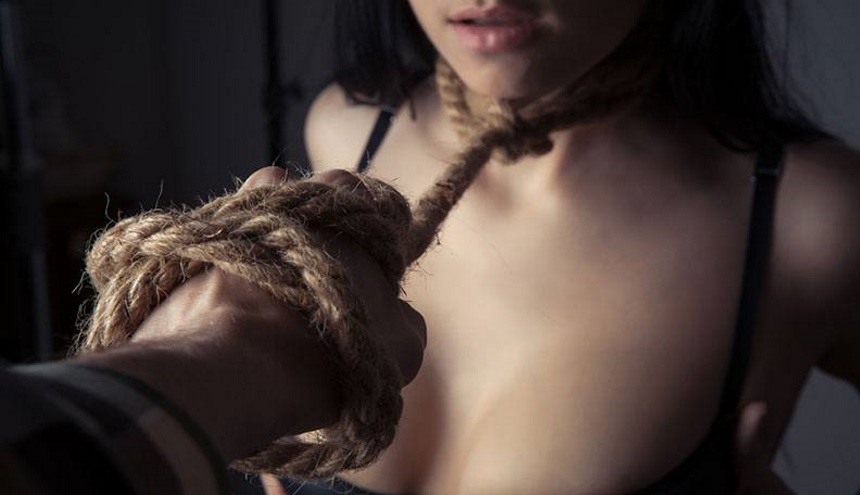 In BDSM, the dominant (or dom) is the master in a bondage relationship. Essentially, the dom dominates the partner in every way possible, giving them instructions.
Also, the dom is responsible for creating BDSM scenes in a relationship. Depending on the agreement between the parties in a relationship, the dom can be active during sex only or both inside and outside the bedroom.
Submissive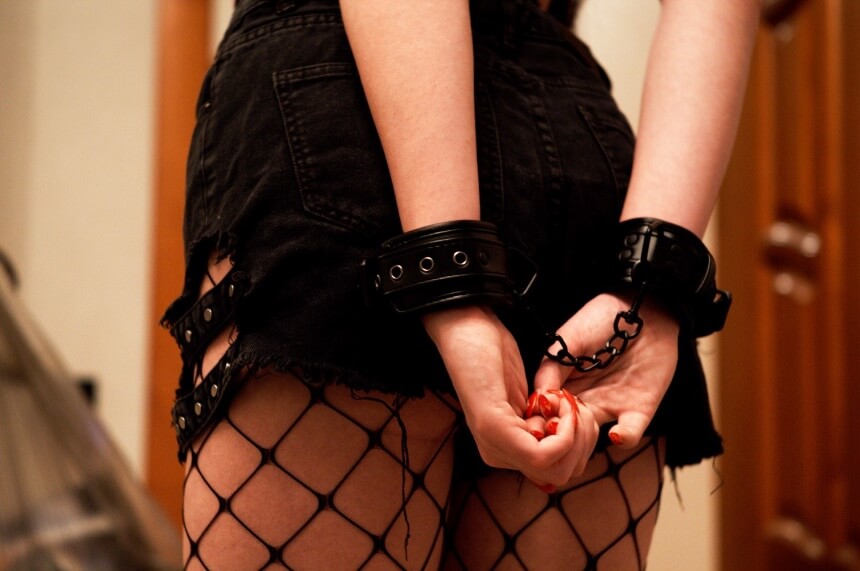 Submissive is the direct opposite of dominant. It refers to someone who submits to another. In a BDSM relationship, a submissive (sub) is the slave who submits to the master. The sub obeys whatever the dom tells them to do. The dom punishes the sub if the latter breaks the rules.
Of course, both parties must have set clear boundaries that guide their relationship. As such, the dom won't subject the sub to routines, punishments, or tasks beyond their limits.
Power exchange
BDSM relationships usually go two ways; part-time or full-time. The part-time power dynamic involves occasional bedroom dominant and submissive play, while the full-time differential goes beyond the bedroom. Essentially, the full-time power dynamic goes on everywhere all day long. This can be very extreme in cases of a CNC kink.
The best BDSM vocabulary that describes this dynamic is power exchange, also known as total power exchange (TPE). In this situation, the sub completely relinquishes power to their dom in and outside the bedroom.
It's worth noting that power exchange is not for everyone. However, you can explore the dynamic if you're up for giving up your power or taking control for a prolonged period. Frankly, it can be a thrilling experience for BDSM enthusiasts.
Punishments and tasks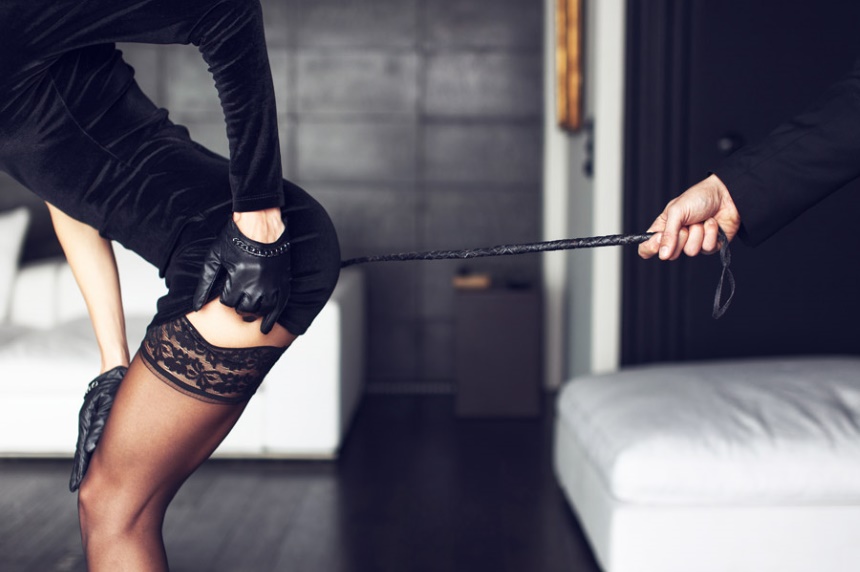 One way to establish control in a total power exchange relationship is to give tasks to your sub. That way, they won't forget who the enslaved person is and who the master is. Moreover, tasks shouldn't necessarily be painful, but they can be challenging. They help subs to show their loyalty to their doms. And they allow doms to train their subs.
If you're practicing a BDSM roleplay, you should tailor your tasks to what you need your sub to be. For example, you can ask them to sport different appearances on specific dates. You can also give them self-improvement tasks such as a sleep routine, drinking plenty of water, working out, etc.
The thing about giving out tasks is that your sub can disobey them. And what do you do when they don't take your tasks seriously? You punish them. You can ban them from watching their favorite show or opt to spank them.
Contracts and checklists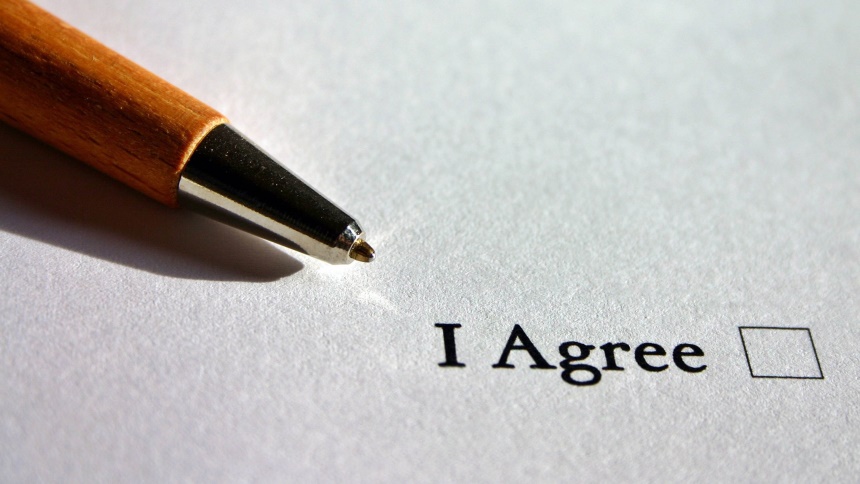 There's a thin line between BDSM activity and abuse; it must not be crossed in a healthy environment. Hence, many authors Trusted Source The Role of Consent in the Context of BDSM - PubMed Consent represents a central focus in the controversial realm of BDSM-an overlapping acronym referring to the practices of Bondage and Discipline, Dominance and Submission, and Sadism and Masochism. pubmed.ncbi.nlm.nih.gov contend that the main feature distinguishing BDSM practice from abuse is the mutual consent of participating parties.
It's no surprise that the BDSM community demands explicit instead of tacit consent, according to a study published in Sexualities. The study argues that the community requires verbal communication and negotiation about boundaries and limits before practicing BDSM. This negotiation includes the mutual definition of all consented-upon activities.
Moreover, verbal communication and negotiation are not enough; incorporate a written contract that includes every consented-upon activity as well as health concerns and boundaries. Although not legally binding, the contract lets each person know the limits easily. Don't go into a BDSM relationship until the contract has met your terms.
In addition to the contract, you and your partner should create checklists where you detail your likes and dislikes in all areas of BDSM. With contracts and checklists, you and your partner can always be on the same page, and no one gets hurt.
Safe words
There's no healthy BDSM relationship without safe words. These words tell your dom when to reduce the intensity of the activity, pause it, or stop it. Generally, people opt for traffic signals. In that case, green signals go, yellow signals slow or pause, and red asks the dom to stop. Alternatively, you can use unique names so that both of you understand what they signal.
Moreover, safe words preserve consent and safety. Ensure that you include them in your contracts, so everyone knows what they're doing.
What should You Know before First Play?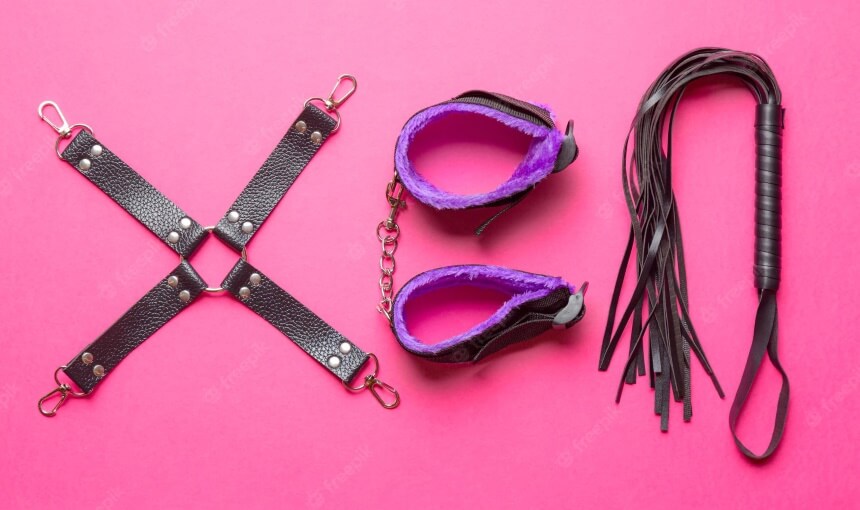 When it comes to master slave roleplay, you can't disregard the importance of safety and BDSM tools. While safety ensures that your health is never compromised, tools and toys help you to play your preferred roles in the most exciting ways.
Safety
Before your first dom sub role play, you must take every safety measure available. BDSM safety measures include getting consent to do specific activities. A contract helps to know the roles you can and cannot play because the sub is uncomfortable with them. Never go beyond your sub's boundaries to keep them safe.
Also, always be attentive during your BDSM play sessions so you can know when they call their safe words. Always respond to the safe words immediately because things can get messy in mere seconds.
Finally, take aftercare seriously. BDSM activities come with physical stress as well as mental and emotional exhaustion. Aftercare activities such as caring for bruises, rehydrating the body, cuddling, sensual massage, slow intercourse, sleep, bathing, talking, and laughing can aid recovery from BDSM aftereffects.
Tools and toys
Don't go into any BDSM session without having relevant tools and toys ready. Your tools and toys will determine the types of roles you play. For example, you can't possibly do a bondage roleplay without a rope or a cage.
Other popular BDSM tools and toys include cuffs, blindfolds, spreader bars, nipple clamps, gags, paddles, candles, bondage tapes, ticklers, floggers, clitoral clamps, etc.
Types of BDSM Roleplay
It's time to discuss the several BDSM roleplay scenarios, including light BDSM ideas and hardcore BDSM ideas.
Classic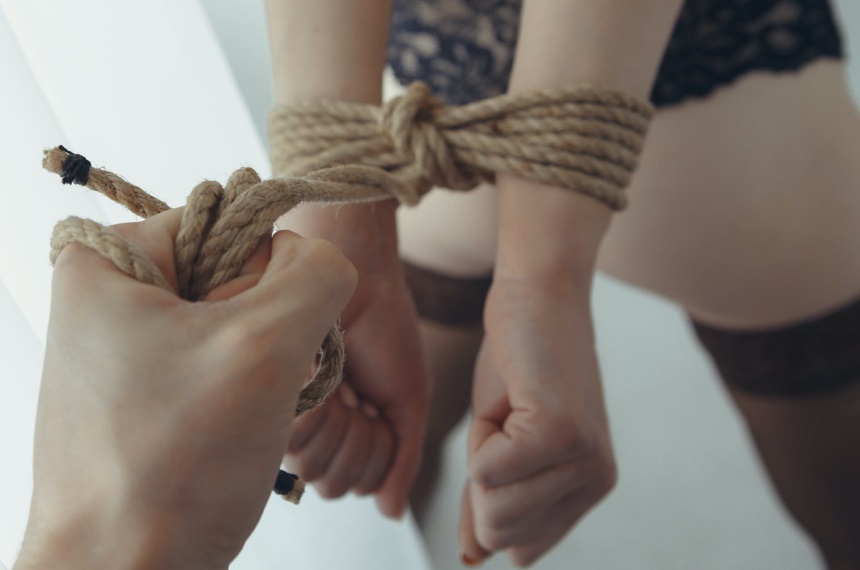 The classic type of BDSM roleplay is the traditional master and slave dynamic. This role features a master who dominates their slave. Ideally, the master instructs the sub to execute specific tasks and dress to create unique looks. And the dom punishes the sub if the latter refuses to do a task within a specified period.
Furthermore, the classic BDSM roleplay involves the master putting the sub in bondage and inflicting measured pain on them. In this role, the master is free to do anything they like to the sub as long as it does not go beyond the agreed boundaries.
Sensual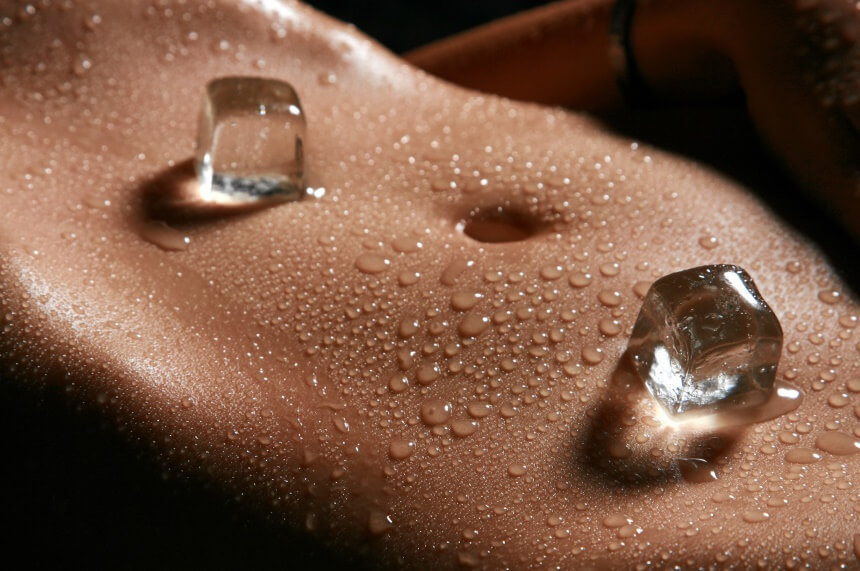 For those who do not want intense bondage play or those who are new to BDSM and prefer to go slow, sensual domination seems like the real deal. As the name suggests, this domination play idea involves sensations.
It's a good thing that there are several sensations you can get from sensual domination, so you don't need to worry about getting bored. While sensual domination seems to focus on pleasure, it's not without a power element. The dom can restrict the sub in many ways. The restriction can be bondage or teasing out an orgasm when the sub would prefer the dom to go faster.
Speaking of bondage, the dom can limit senses with blindfolds, gags, clamps, and vibrating cock rings. Cock rings leave men without control, and clit/nipple clamps mix the pleasure with a bit of pain. Another sensual BDSM idea is temperature play. You can play with temperature by pouring ice cubes or dripping warm wax from candles over your sub's sensitive body parts.
Before pouring ice cubes or warm wax on your sub, test the substances on your skin to determine whether they're safe.
Spanking
Spanking is another interesting BDSM roleplay idea. Although it's a common kink, it can be an effective domination tactic. There are various reasons you can use to spank your partner. Some include training your sub, disciplining them, satisfying a sadistic or masochistic urge, reinforcing submission, and adding a bit of kink to your relationship.
Besides, spanking does not need to be boring; it can get exciting. You can ask your sub to count each spank and stop at a high number. Increase the intensity with every spank. Also, make your partner thank you after each spank. Don't stop there. Ask them to beg you for more spanking. While at it, don't keep quiet; talk dirty and compliment your sub's butt.
Apart from your palm, you can incorporate spanking tools such as paddles, floggers, tawses, whips, and canes. Only use these tools if you're going for intense BDSM.
Bondage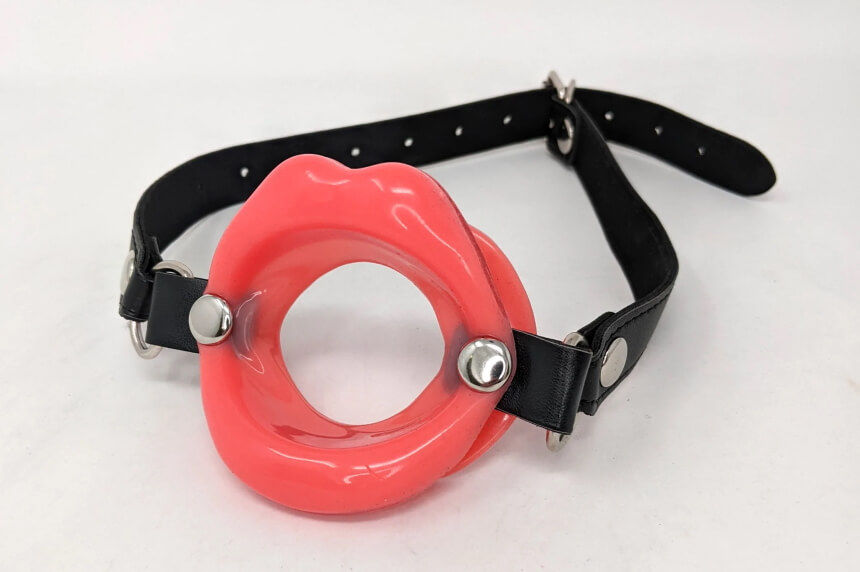 The bondage roleplay is what it sounds like; it involves restraining any part of your sub's body. You can practice bondage in many different ways. You can decide to restrict your partner from talking while you play with different parts of their body. You can achieve this form of bondage with any of the best open mouth gags on the market.
Alternatively, you can tie one of their hands or legs to a piece of furniture or cuff them with ankle and wrist cuffs. And if you want your partner to be oblivious of what you're doing, get a blindfold to cover their eyes. Incorporate intercourse to add pleasure to the discomfort. Practice light or extreme bondage depending on your partner's level of experience.
Breast bondage
There are various types of bondage, but breast bondage stands out thanks to its erotic and kinky nature. Think about tying ropes over your breasts and keeping them tight in place. Besides the sensual feeling, breast bondage involves art. The art lovers tie ropes over their partners' breasts in intricate and attractive designs.
If you have no experience with rope bondage, you'll need to learn the complex, intricate knots and patterns to tie your sub safely. Moreover, you can play with your sub's nipples as part of breast bondage. Clipping nipple clamps on your partner's nipples will create a slightly painful sensation. For your sub's safety, only opt for the best nipple clamps.
Pet and pony play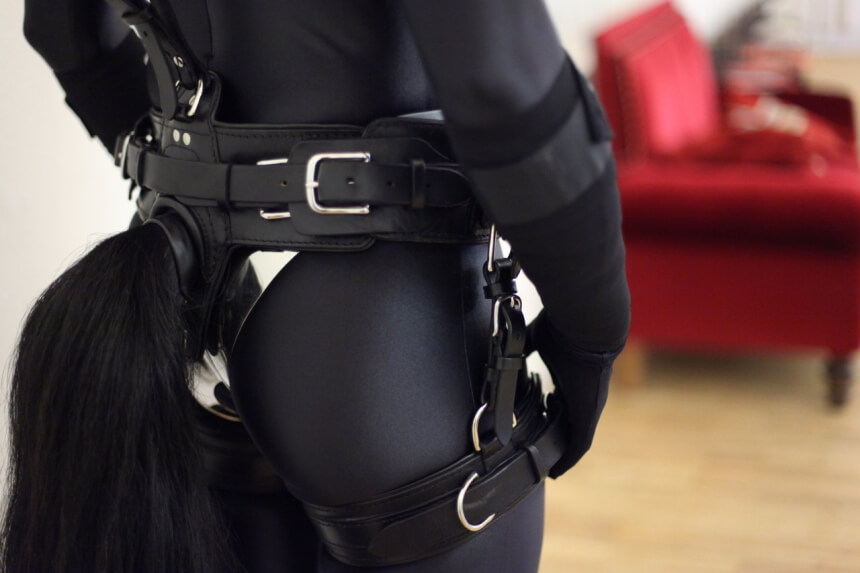 The interesting thing about BDSM is that there's almost no limit to kinks. If your kinks include an interest in animals, pet play seems like what will work for you. You can make yourself look and behave like a kitten or puppy, depending on your kink or your dom's kink. What better way to please your master than dressing up like their favorite pet?
Moreover, you'll need costumes to have the necessary appearance. Luckily for you, the market is filled with various costumes that can make you look like your favorite pets. Our list of the best BDSM hoods and masks includes some exciting choices.
Another exciting BDSM roleplay is pony play. The sub acts like a pony, and the dom rides or trains them. You can explore many scenarios in pony play. Sometimes, you can force your pony to comply with your training. Other times, your sub voluntarily plays the pony without force. Like pet play, you need costumes to dress like a pony for pony play.
However, pony play gear, also known as a tack, is pricey, so keep that in mind.
DDLG
BDSM roleplay gets even more interesting with DDLG—Daddy Dom Little Girl. This role works best in a heterosexual relationship with the man as a dom and the woman as a sub. It's all about daddy dominating his little girl in any way he can. As the daddy, you act as a caregiver who looks out for your little girl.
Of course, you'll need to set some rules for your girl. You must punish her if she goes against these rules. As the little girl, you need to regress to a child-like state. Whether that child-like state is a baby in diapers or an early teen is in your hands. You must follow the rules and expect punishment if you don't.
Moreover, relationship options for DDLG BDSM roleplay include kinky, nonsexual, or hardcore master and slave play. Choose what works for you.
Sadism and masochism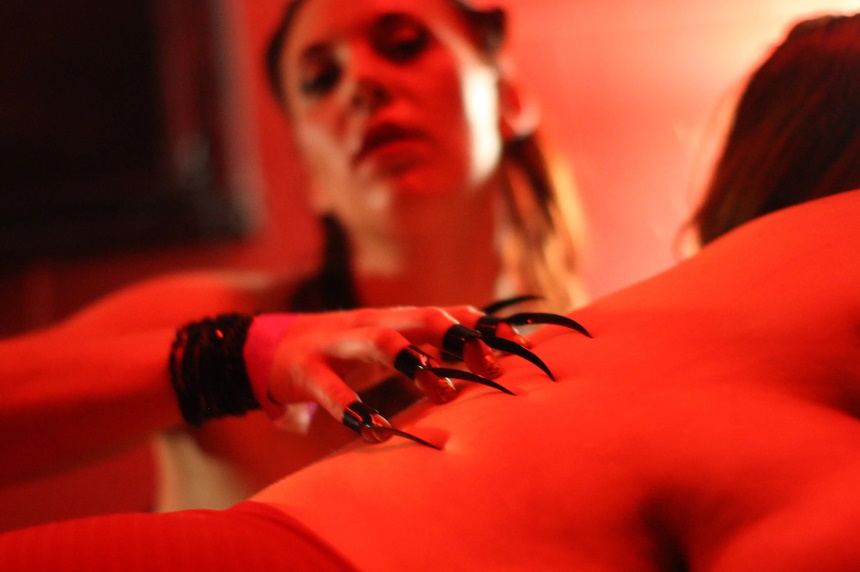 The S & M in BDSM refer to sadism and masochism. The sadism role involves having the desire to inflict pain, while masochism has to do with liking to receive pain. More specifically, sadists are dominants, and masochists are submissives. Hence, this BDSM roleplay requires the doms to give pain to the subs who enjoy getting it.
Torture
This BDSM roleplay allows for the most creativity to be used. Tortures can be rated from eating in front of your partner denying them food to actually using some torture instruments (safety in mind). Check out the video below to find the torture technique you'll like:
Impact play
Impact play is a BDSM roleplay where the dom hits the sub on various parts of their body with the intent to inflict pain. This role is all about the impact your hits have on your sub. Best of all, impact play does not require any special BDSM tool or toy. Your hands and home items are enough to explore this roleplay.
Scat play
If you have a kink for feces (or scat), scat play is the befitting BDSM roleplay. This roleplay involves the dom making the sub eat scat. According to  Columbia University Trusted Source Scat play — Is eating feces safe? I've always been fascinated with scat play. My question is this: is consuming (eating) your partner's feces safe? Or will it make me sick… or worse (is it poisonous)? goaskalice.columbia.edu , scat play is generally safe if you use proper protection, but it gets risky when it involves eating another person's scat.
Solo play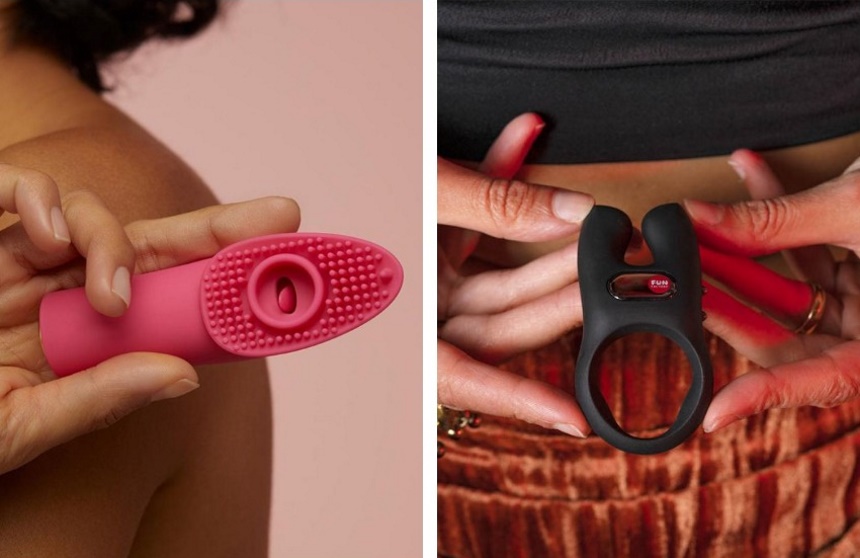 Solo play is what you think it is; a form of BDSM roleplay that involves only you. It is perhaps the safest type of roleplay, considering you don't have to put your safety in someone else's hands. Also, you get to fit as many games as you want into every session. You can opt for sensual play by getting some ice cubes on your sensitive body parts or gagging yourself for a period.
Besides, you'll need many BDSM tools for effective solo play. Tools and toys, such as spanking paddles, vibrators, ropes, floggers, etc., fit the script, depending on what you want to do. Bondage tools such as chastity cages and cock rings fit male solo play, while nipple clamps, clit clamps, pussy pumps, and vibrators work for female self-bondage adventures.
Anal play
If you've been looking for a gay BDSM roleplay, get started with anal play. The backdoor opens up many possibilities in a BDSM relationship, including pegging, anal training, anal gaping, anal fisting, etc.
Before trying out the other types of anal play, you may want to start with anal training. This training helps your anus get used to taking items inside it. To execute the training, you can use anal sex toys such as dildos with flared bases, anal beads, and anal plugs. Any of the best anal hooks can also help.
Besides, BDSM pegging usually works in heterosexual relationships with the woman as the dom and the man as the sub. The dom wears a hardness with a dildo to peg the sub. For anal gaping, you'll plug an anal plug in your sub's butt for a period to create a gape.
For anal fisting, apply plenty of lubricant to your fist and gently drive it inside your sub's butt. Additionally, do anal play with your sub in bondage. And always apply plenty of lube to your sub's anus, your fist (when needed), and the toys during anal BDSM roleplay.
Figging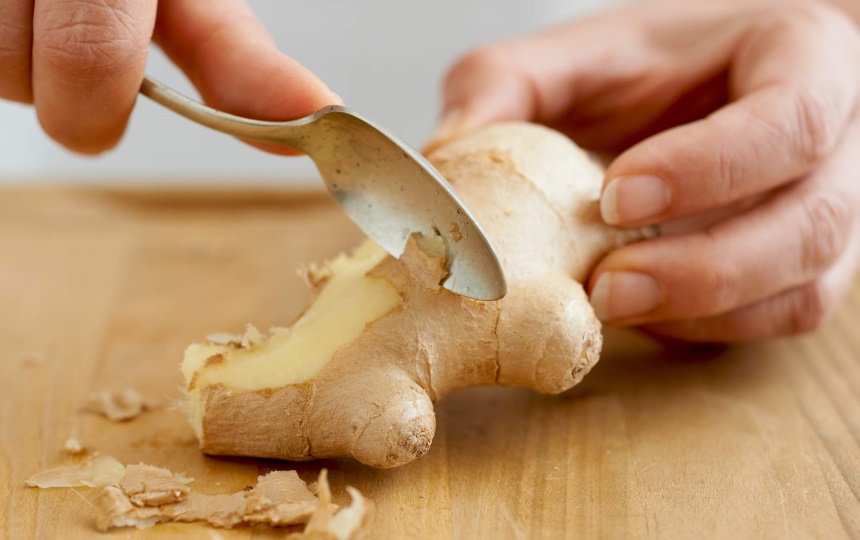 Figging is a BDSM roleplay that involves the dom using ginger root to create painful sensations inside the sub's anus. You need to peel and carve the ginger root to look like an anal plug, so it can fit comfortably in your partner's butt. It's worth mentioning that the ginger root must be long and strong enough to avoid it cutting and getting lost inside your sub.
Once you've prepared the ginger root, insert it in your sub's butt and play around with it. Don't do figging unless you've conducted a ginger allergy check that indicates your partner is not allergic to ginger.
Wax play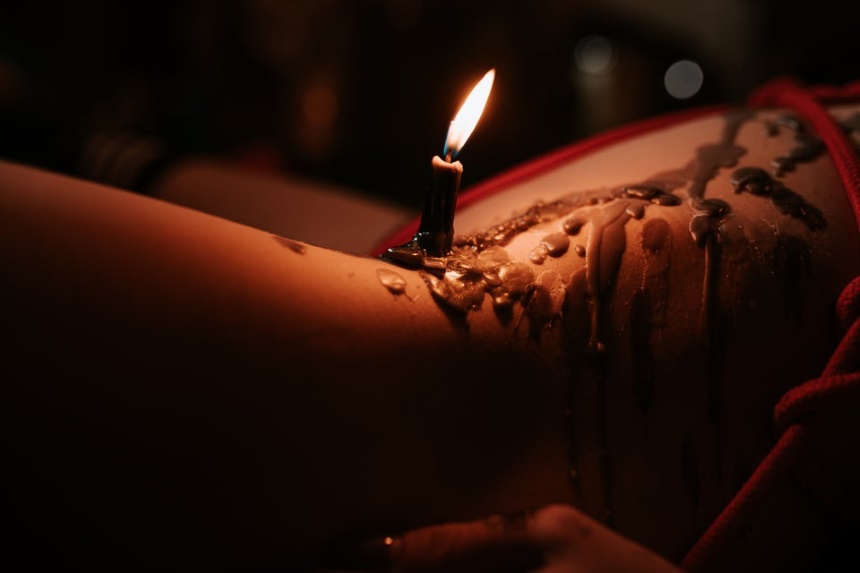 Are you thinking about turning up the heat in your BDSM relationship? Go for wax play. As the name suggests, it involves playing with wax from a candle. Hot wax brings various feelings, including arousal, excitement, and pain. For the wax BDSM roleplay, the dom can tie up the sub and pour wax on their body. As a dom, never go beyond the sub's limits.
Besides, don't pour wax on bare skin. Treat your sub's skin with oil or lotion before you start the session. The skincare helps to remove the wax comfortably after the play. Also, don't start the wax BDSM roleplay without dripping a small amount of wax on your skin and feeling it. That way, you'll know how far you can go to avoid hurting your sub. You should also communicate properly.
Medical play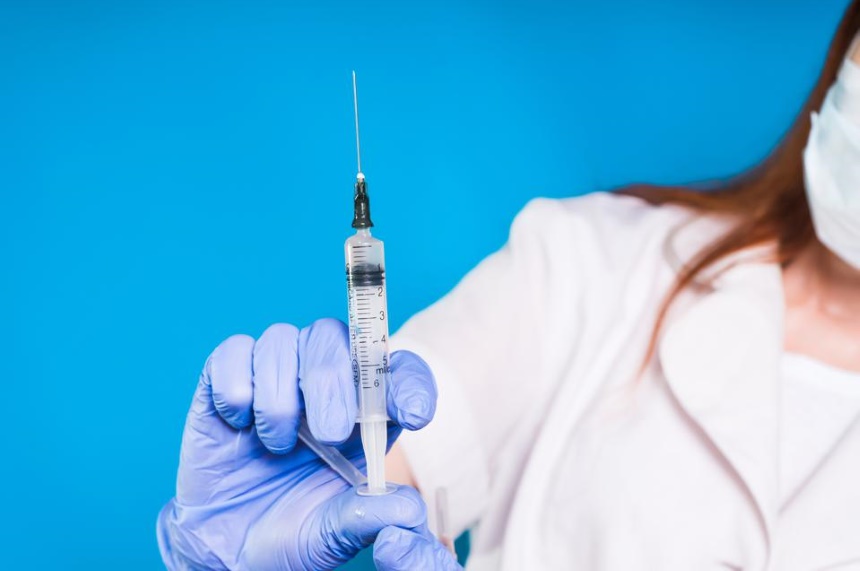 Medical fetish is one of the most common fetishes around. It involves someone getting aroused by terms, scenarios, and items around the medical world. The good thing about medical kink is that you can incorporate it into your BDSM relationship and create various scenarios that turn you on. You can't possibly run out of scenarios to play in the medical world.
With medical BDSM roleplay, it's usually about roles that turn you on. For example, if you fantasize about being a patient and being treated by a sexy, wicked nurse, you can center your medical play around that. You'll be the sub, and your dom will be the nurse who treats you however they deem fit. They can even cuff you to the bed if they deem you a hostile patient.
Alternatively, the gentler scenario of gynecological examination may thrill you. If you love being the gynecologist, you'll be the dom, and your partner will be the sub who you test. While you have your sub on the bed, you can play with their vagina in any way you want. Other medical exam ideas include prostate exams, baby care, etc.
Ensure that you shop for the right tools if you're going down the route of medical BDSM roleplay. Some tools have medical purposes and produce sensual stimulation. Suction cups are good examples of such tools.
According to many reviews, the 17-Piece Plastic Cupping Set produces effective sensual results when you use them on nipples, vaginas, and other sensitive areas. A pump creates the suction.
Primal play
What animal fascinates you or your partner? Primal BDSM roleplay helps you find the animal in you. The sub acts like an animal, while the dom controls the beast. The animal you imitate for your primal play is up to you, but it's preferable to be a wild animal like a lion, tiger, or fox. Then, there'll be your dom, who's a larger animal or a hunter.
While keeping the sub in control, the dom can exhibit animalistic behavior by scratching, biting, and running after the sub. Of course, you must do this roleplay within the confines of the consent contract.
Worshipping play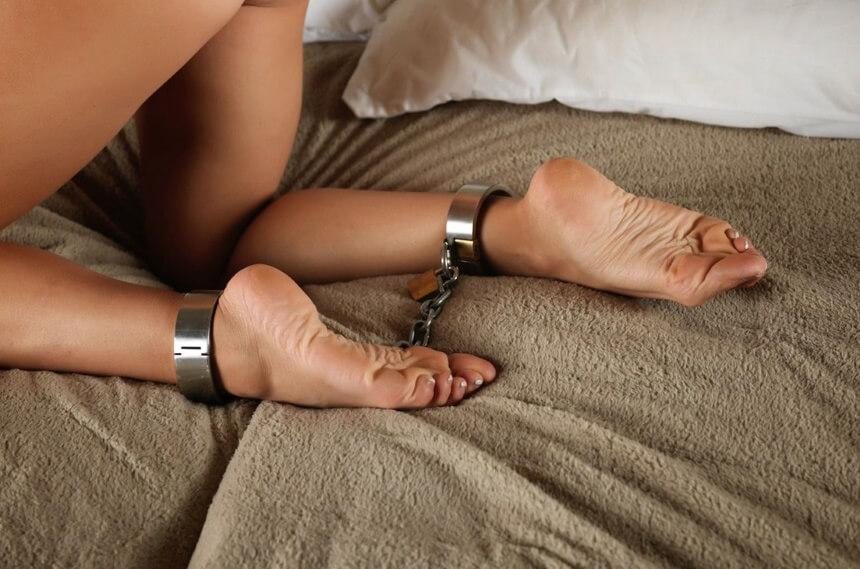 Worshipping play is a type of BDSM roleplay where the sub worships the dom's body. This roleplay can involve playing with specific parts or the entire body. For example, foot worship can be a part of worshipping play if there's an interest in foot fetish. The dom makes the sub play with their foot in any way they deem fit.
Another form of worshipping play is pussy worship. It works like foot worship. Here, the sub plays with the dom's pussy as directed. They can worship other parts of the body as well.
Piercing play
The piercing play fits the profile if you're up for an intense BDSM roleplay. It involves the dom using needles to pierce the sub's skin. Piercings are undoubtedly painful, so you'll need to do it gently and not go beyond your sub's pain limits. This play works for various scenarios, including a torture scene where the dom is an interrogator and the sub is the prisoner.
Ensure that you use only safe and sterilized needles to pierce your body.
Long distance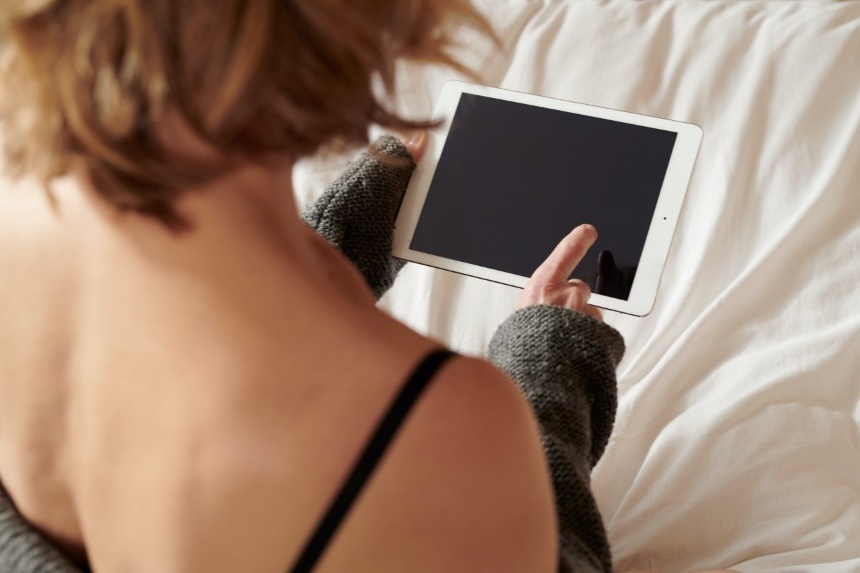 In the technological age, there's almost no limit to what you can do. That extends to BDSM. You can practice long-distance BDSM roleplay with the dom and sub miles apart. That requires the dom to encourage their sub's submission through voice calls or texts.
Even better, the master can opt for BDSM online roleplay. Online play lets you do video calls with your partner. You can eliminate the physical presence barrier with video calls.
Knife play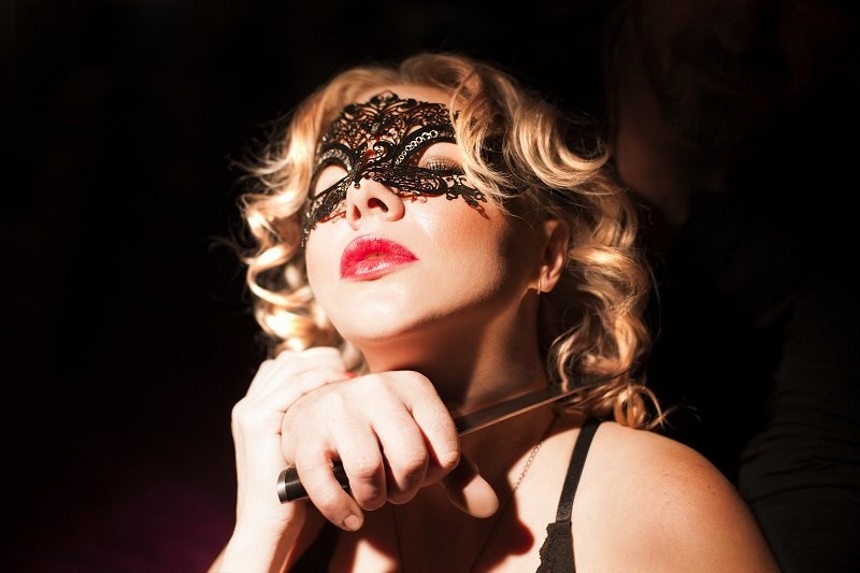 Knife play refers to BDSM roleplay with an actual knife, although you can use a fake knife for safety's sake. The intent of the dom shouldn't be to draw blood but to inspire fear in the sub. Knife play opens the door to many scenarios, including a torture scene.
Even though knife play is not about drawing blood, there might be an accident. Therefore, have a First Aid Kit ready. And if you want to go extreme and draw blood, do thorough research to avoid severe/permanent damage.
BDSM Punishment
With bondage play comes punishments. Below, we will discuss various ideas for BDSM punishment.
Fisting
Fisting is not only intense but also intimate. It involves the dom inserting their entire hand into their sub's vagina or anus. Even though fisting lovers like to push their boundaries, you must keep a good line of communication open between you and your partner to protect your safety. Also, ensure that you use plenty of lube.
Orgasm denying and control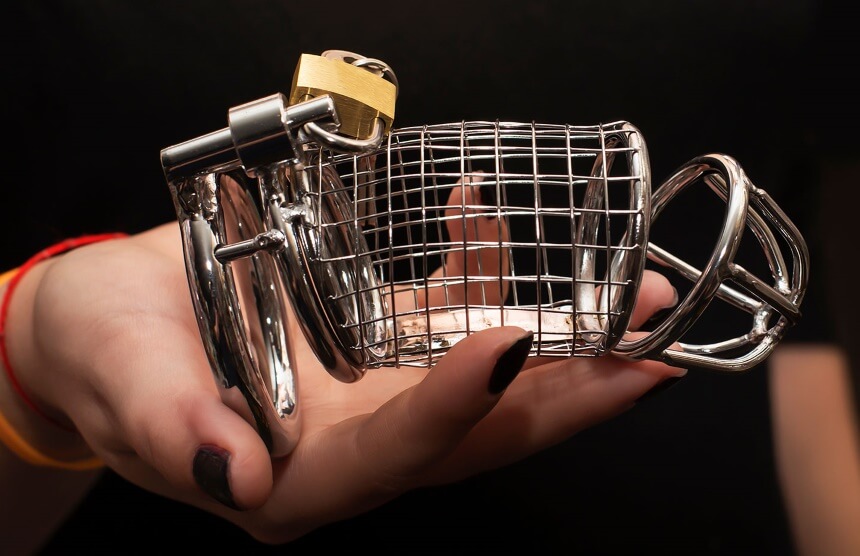 Knowing that orgasm can be incredibly pleasurable, stopping your sub from enjoying the experience can be a harsh punishment. Some of the most intense BDSM punishments are orgasm denying and control. You can deny your partner orgasm by restricting their dick to a chastity belt or cock range that prevents them from being aroused.
Orgasm control is even more sadistic. You push your sub to the brink of climax and then reduce or stop the stimulation. That keeps them on edge. This punishment keeps your partner from experiencing the powerful orgasm they've been anticipating.
Cuckolding
Cuckolding is an unusual fetish that involves someone getting off on their wife screwing another man in their presence. This act can be a humiliating punishment for a disobedient sub.
Humiliation
Beyond cuckolding, there are various ways to humiliate your disobedient sub. While your sub enjoys receiving the pain of humiliation, you feel powerful and in control. You need to get creative to craft humiliation scenes that won't harm your partner.
BDSM humiliation can involve hurling belittling words at your sub, forcing them to perform an embarrassing action, insulting their sexual performance, or even insulting them with an audience (physical or virtual) watching
Domestic discipline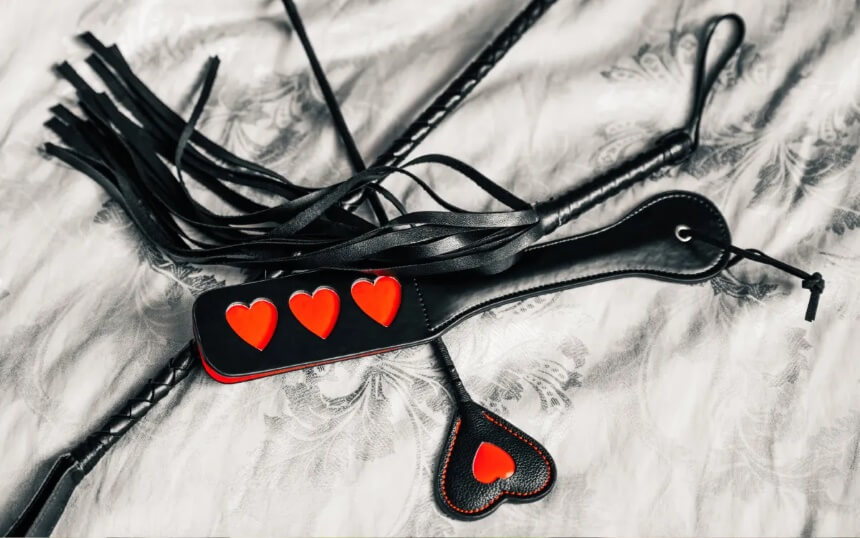 Many chores in the house need your sub's attention. Once they flout your rules, get them to clean the house and do the dishes while you watch. You can have a spanking paddle in your hand to let them know you're serious about domestic discipline.
Taming
Your partner can be submissive and bratty. It's up to you to cut them down to size by taming them. This exercise takes patience and isn't for everyone. If you have the patience for taming, it can be an exciting way to clip your sub's wings.
Shutting in cage
If an impetuous sub doesn't change their behavior, you may be forced to employ an extreme move by shutting them in a cage. You can even humiliate your sub by locking them in an animal cage like the Deluxe Steel Puppy Cage. The cage sports a powder coating on the metal bars for durability and extra visual appeal. It also uses two standard-sized locks.
Final Thoughts
BDSM activity is a unique way to spice up any relationship that seems to have lost its spark. You can start from gentle bondage acts and gradually move to the more intense roles. As this article has shown, there's no shortage of BDSM roleplay ideas. You can go from the classic roleplay to more adventurous options such as pet and pony play, DDLG, piercing play, anal play, etc.
BDSM scenarios even extend to solo play, with you being the dom and the sub. While you practice the BDSM roleplay ideas, incorporate punishments as penalties against flouting your rules. Finally, always make safety your priority by communicating clearly and not ignoring any part of the consent contract.