BDSM relationships are usually incomplete without certain bondage tools due to their significance in separating the dominant from the submissive. BDSM collars are prominent in this regard; they effectively give the dom dominance over the sub. Also, these collars provide D/s relationships with a clear identity.
Furthermore, BDSM collars provide you with the perfect tools to play out your wild kinks. Interestingly, there are different types of BDSM collars and they have different meanings and purposes as you'll soon find out. While some are made for indoor play only, there are subtle types that can be worn in public without other people noticing them.
If you can't seem to find the right collar for your relationship, this article will provide you everything you need to make the ideal choice. Read on to learn all about the different BDSM collar types.
Why Wear a Collar
Of course, there are multiple reasons why BDSM collars are worn Trusted Source The Choker Trend Worn by Rihanna, Models, and on the Fall Runways This season, look to the raciest necklace of them all. www.vogue.com . We'll provide you an insight into the reasons below:
Submission
There's something incredibly striking about the BDSM collar. It exudes the sense of submission in the person wearing it.
In other words, a collar makes your sub feel more submissive and committed to your relationship. This particular reason pronounces the submissive collar meaning.
Control
Control is another reason why your sub needs to wear a collar. The collar gives you more control to decide your sub's actions. Obviously, that leaves your sub with less control over their body.
Sensations
Leather and silk are some of the materials used in making BDSM collars. Depending on their design, these materials usually feel good on the skin. If your sub happens to have a leather or silk fetish, they'll love the sensations from the collar on their body.
BDSM Collar Types
As we promised, we'll provide you with the meanings attached to the BDSM collar types below:
Ownership collar
An ownership collar is a pretty significant one in a BDSM relationship. It signifies that you own your sub, including their actions. There's hardly a more pronounced dominance than owning someone.
Besides, several collars can work for ownership. The Bondage Boutique Black Lace Collar and Cuffs is a good example according to several reviews. The collar boasts a stretchy black lace for comfort and detachable chains that restrict the hands.
Another top choice among users is the DOMINIX Deluxe Leather Collar with Cock Ring which works if the sub has a penis. You can adjust the buckle-fastened collar to fit a range of sizes and its metal O-rings are compatible with other BDSM accessories for limitless plays.
Day collar
A day collar is the perfect example of a variant that can be worn in public during the day and other people won't suspect a thing. In the vanilla world, it can pass as a piece of jewelry. The day collar is ideal for bondage players who want to keep the symbol of their relationship during the day.
Training collar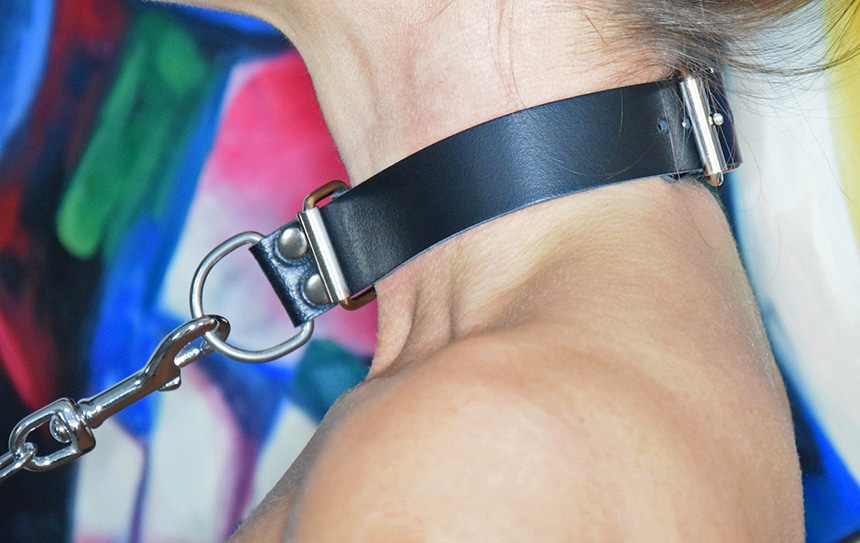 A training collar is exactly what it says it is. It is the piece your partner wears when you're training them to be submissive. It usually signifies that you're transitioning from your vanilla relationship to a D/s relationship.
Besides, you can use any collar you find satisfying. A high-quality product like the DOMINIX Deluxe Heavy Leather Collar with metal stud detailing and padded design can get the job done.
Play collar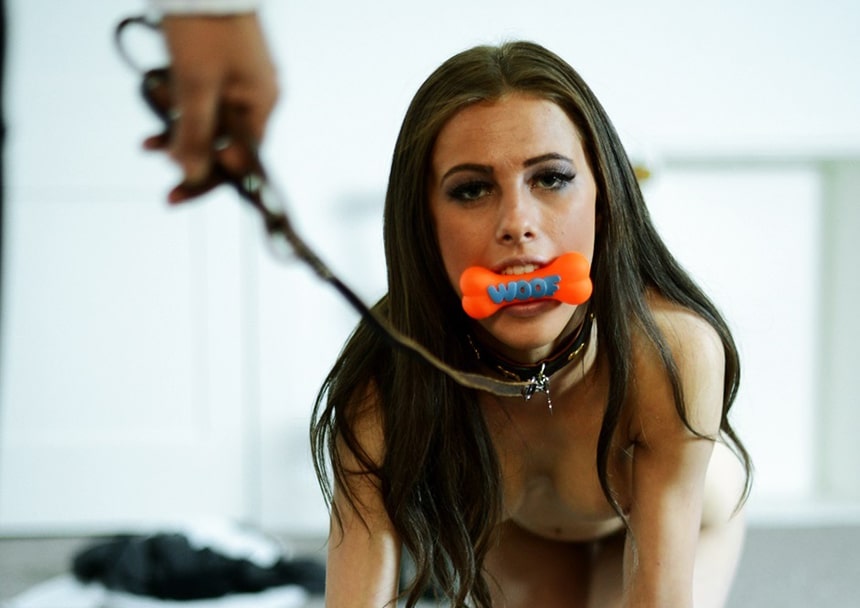 The play collar explains itself; it's basically for play and doesn't have a significant meaning. This type is not for your typical bondage play. The play collar is best suited to scenario play, pet play, etc. As a sub, you can wear the collar for kinky scenes and PLAY.
When using a play collar, you can incorporate other BDSM tools too. Trust us, the best face strapon, nipple clamps, and a well-designed anal hook can make your play much more adventurous.
Protection collar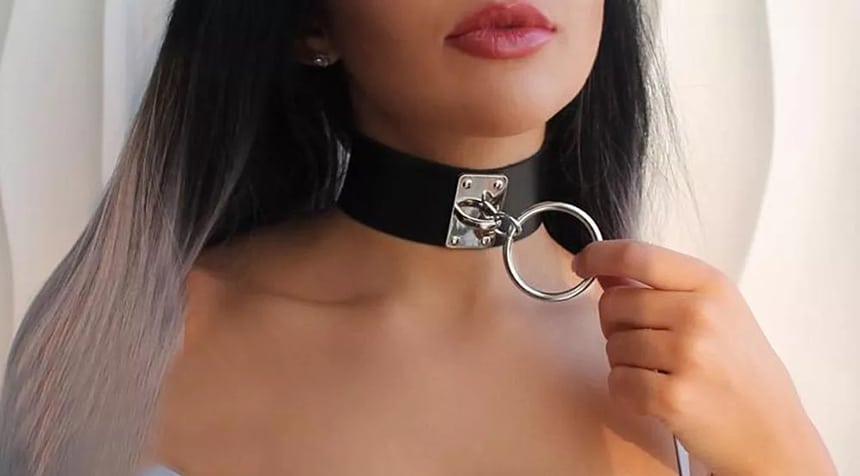 A protection collar symbolizes that a collared sub has an owner that is protecting them. If you collar your sub, the piece shows that they "belong" to you and they're under your protection. At the BDSM club, single dominants will be able to tell that your sub is "owned" and protected by someone—you.
Permanent collar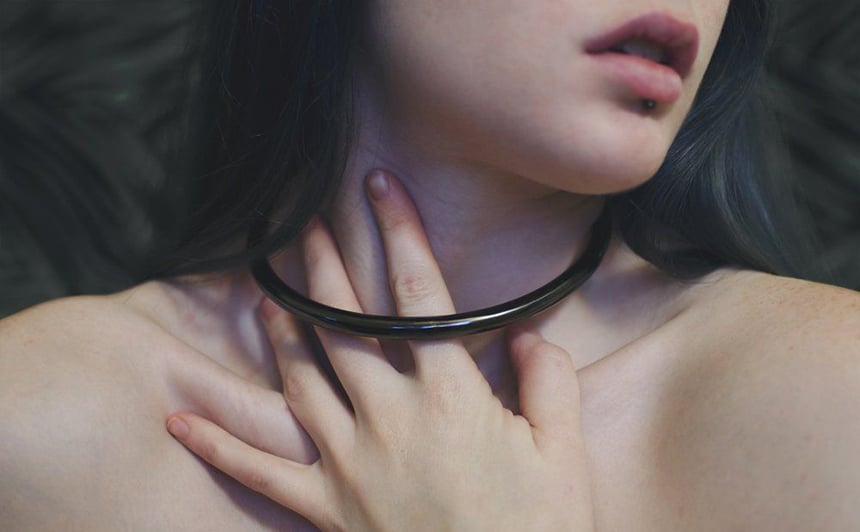 A permanent collar symbolizes that you and your partner are in a permanent D/s relationship without any break. This type of collar is usually subtle because it's rarely taken off except there's an important reason to take it off. You'll usually have the key to unlock the collar while your partner wears it around like a piece of jewelry.
Consideration collar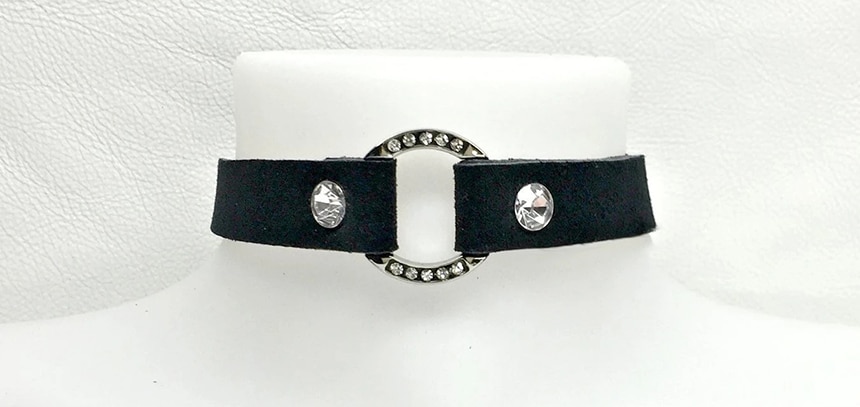 Some newbies don't use the training collar until they have used a consideration collar. This type of collar signifies that your partner is under consideration to be your sub. That means your sub is newly transitioning to BDSM. If they satisfy you, you can move on to the training stage and thereafter, the permanent stage if that's what you both want.
Posture collar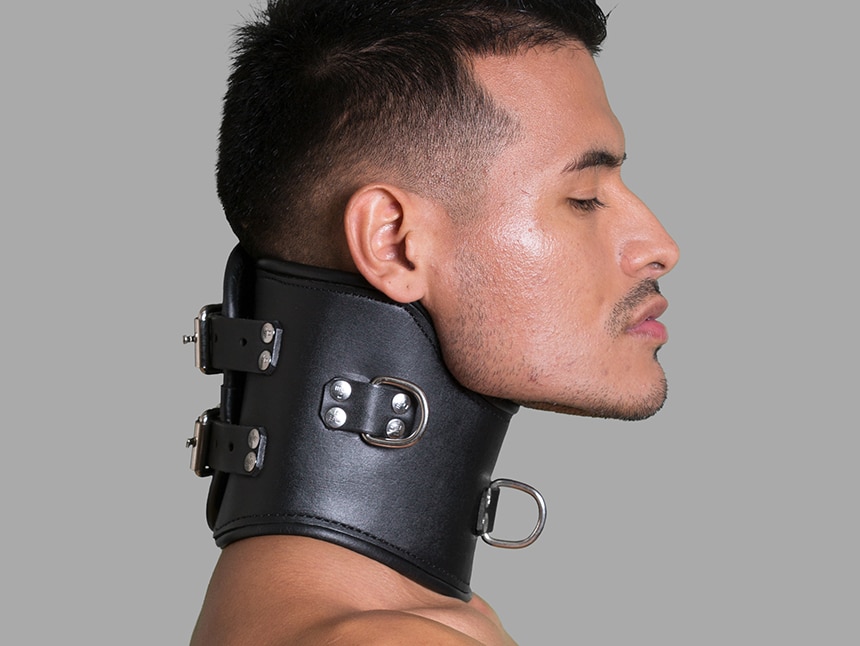 A posture collar is a rigid piece that restricts the neck's movement. In other words, it makes your sub maintain a posture of your choice. Even if they want to change their posture, the collar won't allow them.
Final Thoughts
By now, you know the significance of BDSM collars in the D/s relationships. You can't just do away with collars in a D/s relationship thanks to their many benefits. As we've discussed in this article, different types of BDSM collars provide different functions. For example, the play collar doesn't have to stay on after your kinky session while the permanent collar hardly leaves the sub's neck.
Ultimately, you'll have to choose a collar that suits your need or the stage of your relationship. However, if you're on a permanent collar, you'll have to remove and clean it regularly like you would a cervical collar to prevent skin irritation. Also, you shouldn't wear the posture collar for too long to avoid weakness in your neck muscles Trusted Source Cervical Collar for Neck Support: Uses, Tips, Side Effects A cervical collar, also known as a C-collar, neck brace, or neck support collar, is used to support and protect your neck. It may be used for neck pain, injuries, fractures, or surgery. Learn about the side effects and how to wear a cervical collar. www.healthline.com .