Fleshlights are a great tool for men to use to enjoy the wonders of intercourse when they are all alone. The downside is that these toys are handheld models, which takes away some of the enjoyment at times. There is a mount available that goes with it to allow for shower use but for those times when you want to enjoy your Fleshlight hands-free in another room, there are a few options you can try out.
To make a DIY Fleshlight mount, you don't need any special equipment unless you want to make a more complex model. You can use many of the items you have at home, like a shoe or your regular mattress on your bed. These items hold the Fleshlight for you, giving you new position options that you may not have thought of before. If you're interested in a new homemade Fleshlight mount, check out the following information.
What Can Be Used as a Mount
There are several different Fleshlight models available, including the Fleshlight Girls and Fleshjack Boys models, so you can get the perfect one to suit your preferences. There are even Fleshlights for small penises if needed.
The Fleshlight Shower Mount works well with most of these models, plus it includes a suction cup that creates a strong seal on a shower wall. Of course, for those who want to keep the action in the bedroom, a different type of mount is needed to hold your toy in place as you use it.
Shoe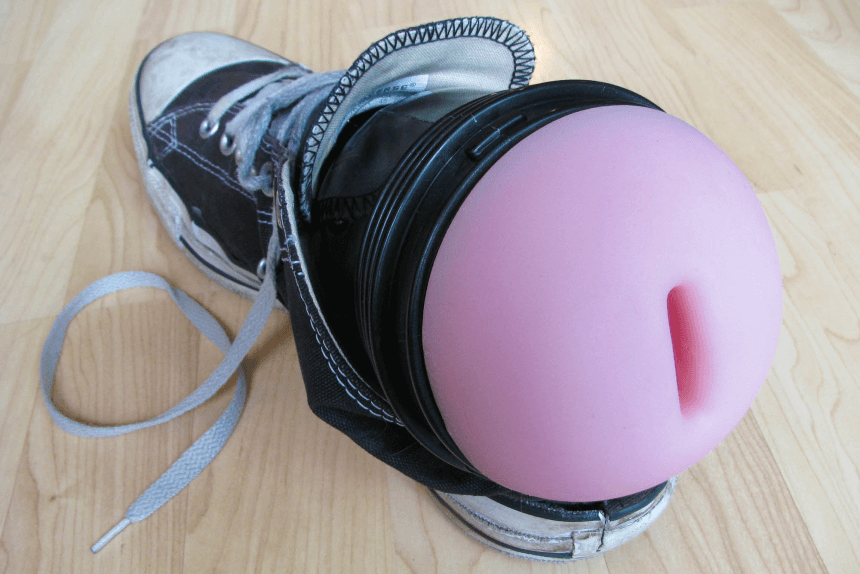 One option for using your Fleshlight hands-free is trying your shoe. It should be able to lace up to make a more secure holder for your toy, keeping it somewhat upright for you to insert yourself into.
Of course, your shoe's soles won't give you the traction you may be expecting, especially when used on a bed or couch, since they are designed to be used on floors or outdoor surfaces. What it does do is create a nice holder that you can use for missionary positions. This is much the same as the effect of the Liberator: On a Mission, which is a manufactured mount made of wipe-able material with a microfiber non-skid base.
Couch pillows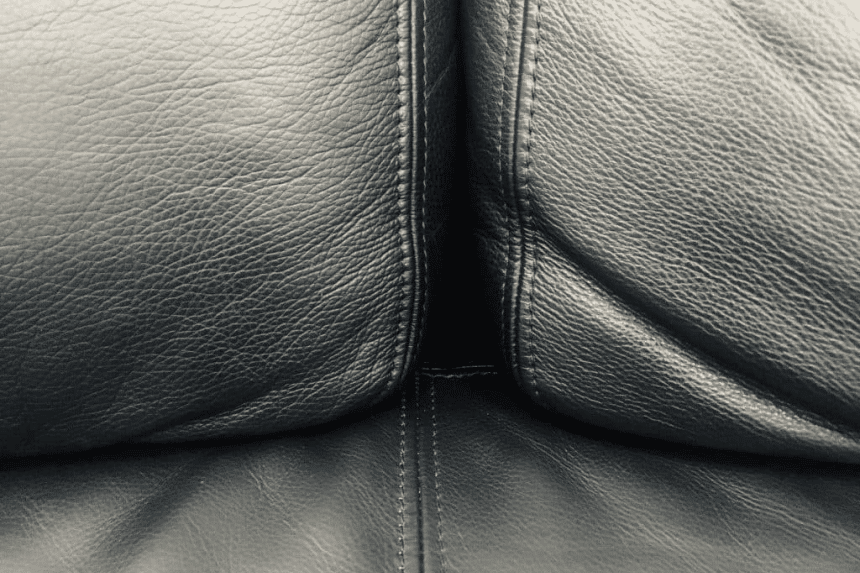 Couch pillows are another option for a DIY Fleshlight mount, though they do need to be somewhat firm to hold your toy in place. If you have sagging couch cushions Trusted Source How to Fix Sagging Couch Cushions Are your couch cushions attached like mine?  If you want to fix your sagging couch with attached cushions, here's a simple tip to help.  Fix your couch cushions in under five minutes with this easy, simple decorating tip. thistlewoodfarms.com , you can add polyurethane foam, which is high-density and creates a sturdy base. Then you just position the Fleshlight where you want it and put it to use. You can also try to cut some holes in styrofoam.
Mattress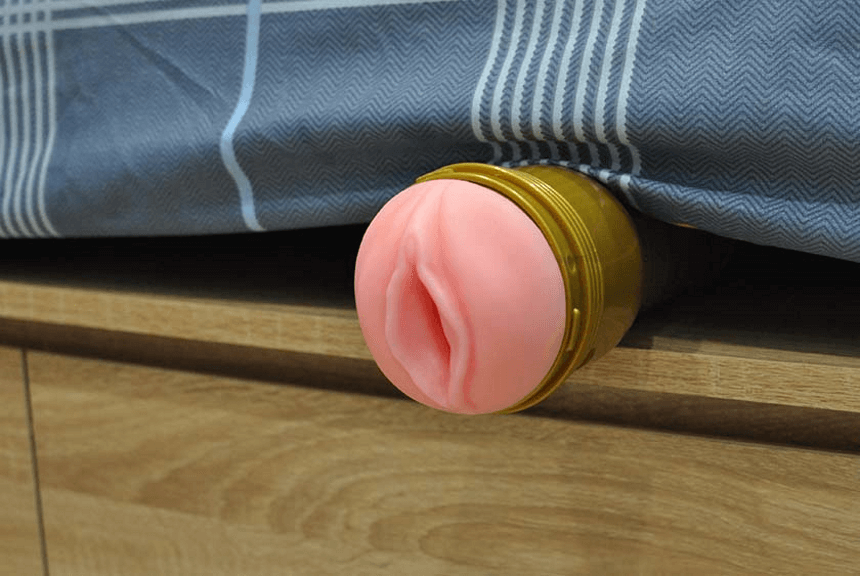 Having a bed with a mattress and box spring gives you another option for a fantastic hands-free Fleshlight experience. These types of beds are just the right height for men to kneel next to and thrust into their Fleshlight when it is inserted in between these two pieces. Lift the mattress, slide the Fleshlight case in with the opening facing you, and enjoy. You can even add something heavy on top of the mattress if you need a bit more support.
Jar or glass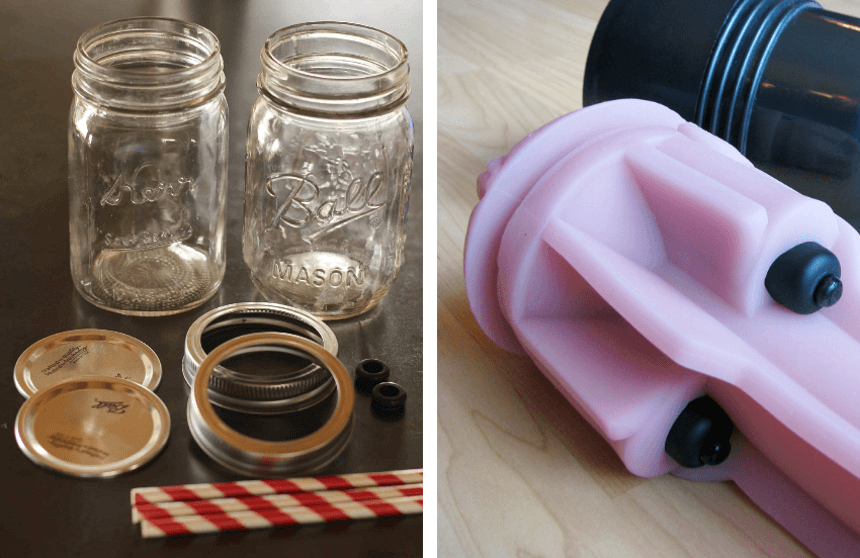 Another option for a DIY Fleshlight holder is a simple Mason jar Trusted Source Here's Why Mason Jars Are Called Mason Jars Plus, what makes them so great. www.huffpost.com or drinking glass. This is best for those who have purchased a Fleshlight sleeve without the case since the jar does this job for you. It needs to be a good fit, holding the sleeve tight while still giving you room to insert yourself inside of it.
Before you enter your new toy holder, it's a good idea to put a pen or another long, firm object between the Fleshlight and the jar. This lets any air trapped in this area escape when you push yourself into the sleeve.
Once you're inside, remove the pen, and enjoy the suction you've created. When you're finished, push a finger between the jar and the glass to release the suction and remove yourself from the toy.
DIY Fleshlight Holder
Another option for a DIY Fleshlight holder is to use a tripod to hold it in place. This method is best for the smaller Fleshlights, like the Quickshot, since the full-sized models have thicker entrance areas, which weighs them down on this side instead of balancing nicely. To build one of these mounts, follow these instructions.
Step 1. Buy tripod
The first step is to buy a decent tripod, like the Nianyiso 60-inch Camera Tripod. This model is easy to adjustable for the perfect height, plus it is lightweight and portable, with a carry bag that allows you to take it anywhere you need it.
Step 2. Remove Fleshlight case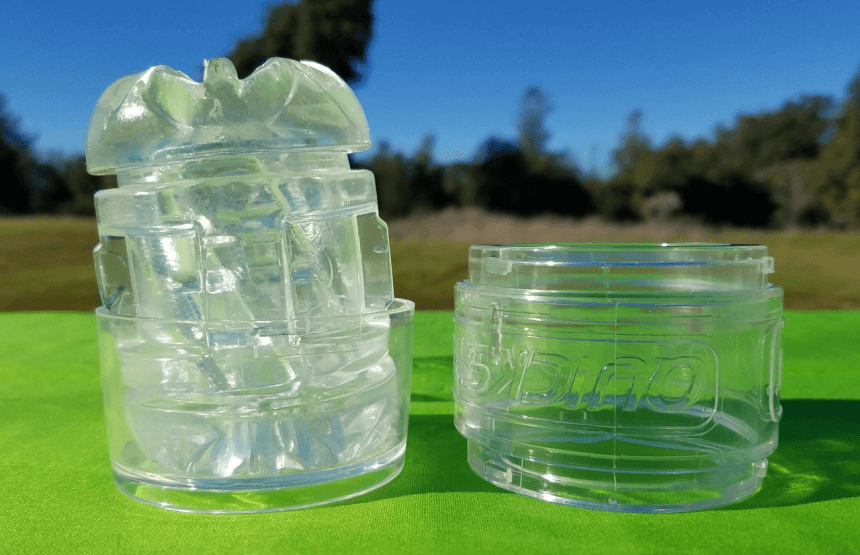 Once you've received your new tripod, it's time to prepare your Fleshlight. Remove the end caps from the toy, then gently slide the sleeve out of the case. Be careful with the sleeve, laying it somewhere clean to avoid any dust or debris sticking to the CyberSkin material. If it gets dirty, you'll need to clean it before you use it and since these toys take a while to dry, you'll have to wait even longer to enjoy your mount when it's ready to go.
Step 3. Drill a hole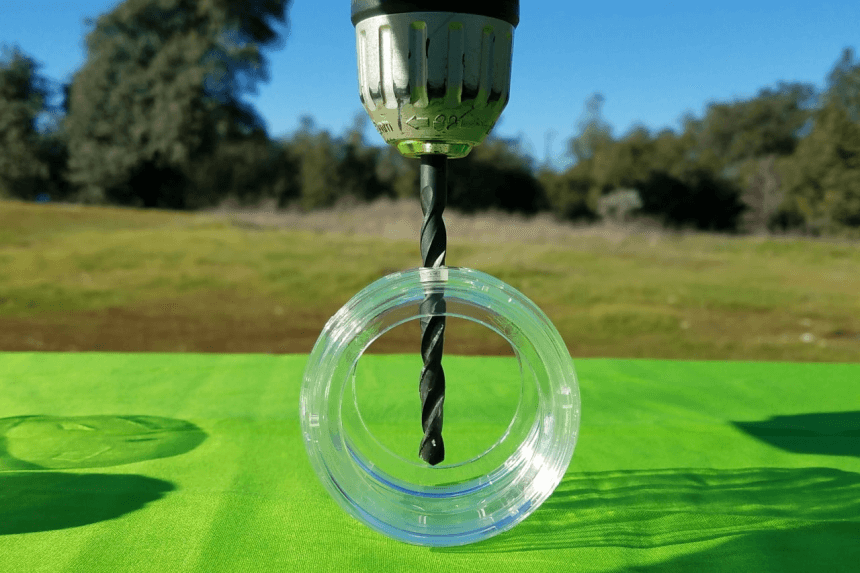 Take the empty case and lay it on its side on a sturdy surface. If you have a vice, you can insert it in here to hold it firmly in place, though this isn't necessary. Then drill a hole in the center of the case side that is facing up. The hole must be the right size to fit the bolt located on the plate of the tripod. The standard size is ¼-20 for most tripods since this is the size used for the cameras they are designed for.
Step 4. Fit the case on base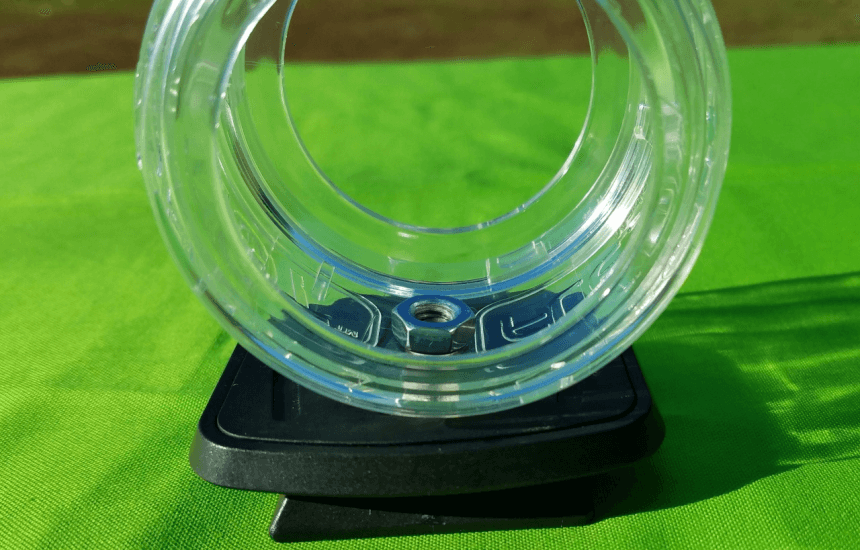 Remove the tripod mount plate and place the hole you've drilled in the Fleshlight case over the bolt. Use the right size of nut, likely a ¼-20 nut, to secure the case to the mount plate.
Step 5. Put all back together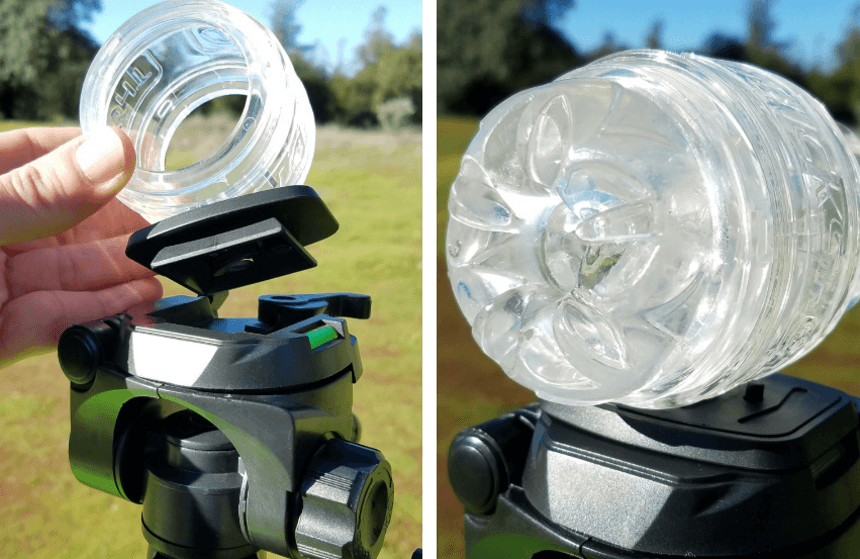 When the case is secured to the plate, you can reattach the plate to the tripod. Then insert the CyberSkin sleeve back into the case, being careful not to catch it on the nut inside the case since this could cause a tear in your sleeve.
Step 6. Enjoy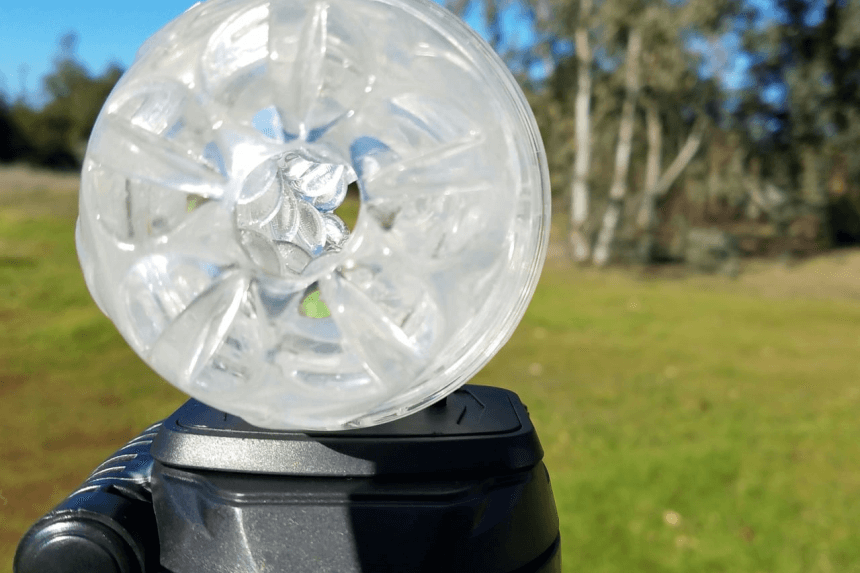 Now that the toy is in place it is ready to use, though you do need to consider the best place for this. Depending on the feet at the bottom of the tripod, it may slide around on certain surfaces, like flooring or tile. It may be a good idea to use your toy on a carpet to prevent the mount from slipping away from you as you thrust inside of it. You can also take it outside and push the legs into the dirt for a more secure hold, provided your yard offers the necessary privacy from any neighbors.
Final Thoughts
The Fleshlight is an innovative toy for those who want to experience sex but for some reason or other don't have access to the other person for the real thing. Adding a mount allows you to enjoy one of these models without using your hands to hold it in place, making your session even more realistic.
Though the Fleshlight Mount is great for shower use, there are few actual mounts that allow you to take your hands-free pleasure to another room of the house. Using a DIY Fleshlight mount gives you this option, so you can use your favorite toy in the bedroom, living room, or even outside. There are several options available, so you can pick the one that works best to meet your needs.