Sex can be a lot of fun, with or without sex toys, though there are some downsides to it that you may not even be aware of. One of these is a urinary tract infection. Not everyone is prone to these but when they occur, they can be uncomfortable and even painful, especially if left untreated. To avoid a UTI, many people focus on proper hygiene and keeping some medication on hand. But what about your sex toys? Can you get a UTI from a vibrator?
The short answer is yes, you can, though it isn't something you need to worry about if you maintain your toys as carefully as you do your body. For more information on how UTIs and sex toys are related and how to prevent this medical issue from occurring, keep reading.
What is a UTI?
A urinary tract infection Trusted Source Bladder Infection (Urinary Tract Infection—UTI) in Adults Learn about bladder infections and painful urination, including symptoms, causes, diagnosis, and treatments. www.niddk.nih.gov occurs when a part of the urinary tract becomes infected. The most common type is a bladder infection, though it can also affect the urethra, ureters, and kidneys. Some people go their entire lives without one while others are prone to them, due to their age, health conditions, or habits.
How it feels?
The most common symptom of a urinary tract infection is a burning sensation when urinating, though there are several more that you could experience. These include strong-smelling urine that could be discolored or cloudy, a change in discharge, or discomfort in your abdomen or lower back. Feeling as though you have to urinate more frequently, even when you don't have to go, is another symptom. Weakness, fatigue, or fever can also occur during a UTI. If you notice any of these symptoms, be sure to consult a doctor for a proper diagnosis and treatment.
What can cause UTI?
Though men can also experience UTIs, they are more common in women and are caused when bacteria from your bowels come into contact with your bladder and urethra. So, how does that bacteria get into those areas? The following are some common causes of these types of infections.
Unprotected sex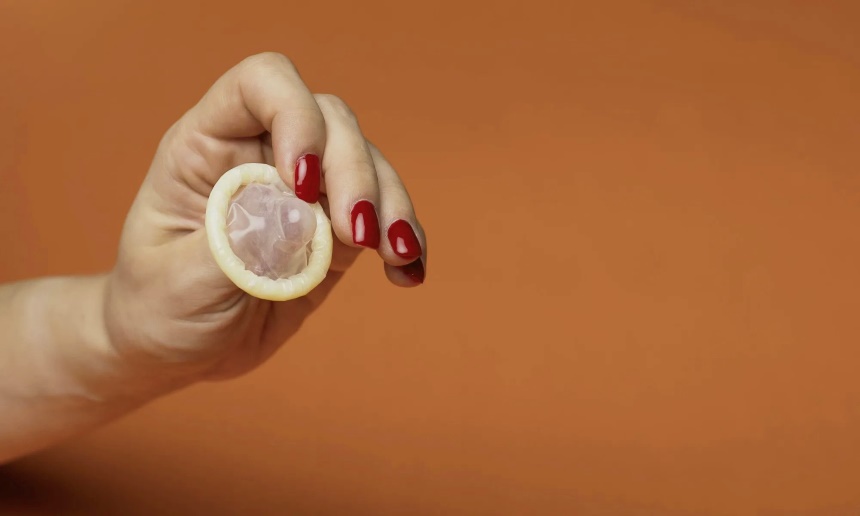 One of the most common causes of a urinary tract infection is having unprotected sex. This is because that bacteria from your anus can be moved from the back to the front during intercourse. Even if you aren't experimenting with anal sex, the way you move during sex can cause this type of transfer.
Of course, there are ways to avoid a UTI after unprotected sex. First, be sure to clean your anal and vaginal areas before and after intercourse. Urinating immediately after you've had sex removes any bacteria that may have collected in your urinary tract. Staying hydrated is also a good idea to prevent a UTI.
Menopause
Another common cause of a UTI is menopause Trusted Source New Solutions for Menopause-Related Chronic Urinary Tract Infections: Women's Healthcare of Princeton: Gynecologists If you're dealing with menopause-related urinary tract infections, you have options beyond antibiotics. www.princetongyn.com . When women reach this stage of life, their estrogen production is reduced, which alters the bacterial levels in their bodies and can lead to more frequent UTIs. The vaginal tissue becomes thinner, while they could have difficulty completely emptying their bladders, both of which can also contribute to UTIs. Though some women only experience a few UTIs, there are many that deal with chronic urinary tract infections.
Wrong cleaning routine
An improper cleaning method after using the bathroom is another possible cause of urinary tract infections. If you wipe yourself the wrong way, you can actually pull that bacteria from the anus to the front where it comes in contact with your urethra. To avoid this, it is best to wipe from front to back, removing that bacteria and keeping it away from your urethra altogether.
Dirty sex toys
There is a huge variety of sex toys available, including the best lipstick vibrator, a more realistic dildo, or even some anal models for those who are into backend play. Unfortunately, those toys can be a breeding ground for bacteria. Some people use their toys for both anal and vaginal sex, which can cause bacteria to transfer from one area to the other if the toys aren't cleaned between uses. Sharing toys is another possible issue that could lead to a UTI. Even the materials used to make your favorite toys can contribute, making it quite possible to get a UTI from a dildo, vibrator, or another pleasure device.
Birth control
Some type of contraceptive is a must for those trying to avoid an unwanted pregnancy. The issue is that some types of birth control can put you at a higher risk of a urinary tract infection. The two main offenders in this area are diaphragms and spermicides. Though these may help you avoid getting pregnant, they don't protect you from the bacteria that could be creeping into your urethra. If you find you are experiencing more frequent UTIs from your birth control, it may be a good idea to speak to your doctor about an alternative option.
How to Avoid Getting UTIs from a Sex Toys
Now that you know that even the best vibrators can give you a UTI, you may want to take some steps to avoid this possibility in the future. There are a few ways that you can accomplish this and the more of them you add to your sexual routine, the better off you'll be and the fewer UTIs you'll get from your sex toys.
Research materials
One of the first things to do when trying to avoid UTIs from sex toys is to research the materials used to make them. Some of these materials are safer than others. For instance, PVC, TPE, and TPR are porous, so as well as absorbing bacteria, they are also difficult to clean after you've finished using them.
To prevent bacteria growth on your sex toys, choose non-porous toys, like the best glass dildos or anything made of silicone, stainless steel, or Lucite. These toys don't absorb any bacteria or moisture, so using them lowers the risk of UTIs. It also makes them much easier to clean, so any bacteria that does stick to them will be easily washed off before and after using the toys.
Wash toys regularly
As well as choosing the right toys to avoid bacteria transfer, make sure to clean them thoroughly to get rid of any bacteria that could have collected on the toys. In fact, you should clean your sex toys before using them by rinsing them with water and a bit of gentle soap or even using some fragrance-free baby wipes to remove any dirt, dust, or germs that could have collected since your last use.
After you've used the toys in the bedroom, be sure to give them a good cleaning. Again, some gentle soap and warm water will help get rid of any fluids or bacteria on your favorite sex toys. There are also specialized products, like the Lovehoney Fresh Toy Cleaner, which is a spray that is designed to keep your toys clean, hygienic, and ready to go.
Never share toys with a partner
Another way to avoid UTIs from your sex toys is to avoid sharing toys with your partner. Even if you're with the most hygienic person in the world, your bodies both create bacteria that could be spread between you as you pass your toys back and forth. If you do want to show your partner what they're missing with one of your toys, take the time to thoroughly clean the toy before using it on them and use a condom while enjoying the toys. A better option would be to buy them their own toys, so you each have some to use without sharing them and any bacteria that the toys could pick up.
Read cleaning and care instructions
If you don't want to get a UTI from using a vibrator, reading the instruction manual before even testing the toy is a good start. Not every toy is designed to be cleaned the same way, especially if the toy has electronic parts or batteries to contend with. Regular toys may not be waterproof, either, so you need to ensure that you're cleaning your toy properly in order to remove germs without damaging it.
You should also check into the storage recommendations for the toys you have. Many of them include some sort of storage bag or case that you can place them in to keep them clean between uses. If not, you can purchase one separately. The Joyboxx Hygienic Sex Toy Storage System is a good option, thanks to the non-porous plastic material, drying rack, and ventilation holes, which work together to dry and protect your toy between uses.
Final Thoughts
Sex toys come in all sorts of shapes, sizes, and styles for you to try out to increase your pleasure when you're alone or with a partner. Though cleaning them after you've enjoyed their use is likely the last thing on your satisfied mind, this is a must. Otherwise, you may eventually begin asking the question "can you get a UTI from a vibrator" if you start to experience some discomfort or pain every time you urinate.
As well as keeping your toys clean, reading the instructions on their proper care, avoiding sharing them with a partner, and using only safe, non-porous material can help prevent UTIs from your sex toys. Maintaining safe use of your toys will ensure that pleasure is the only thing you're toys will be giving you.